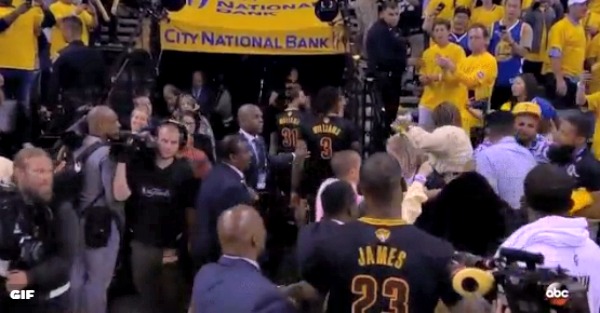 Steve Noah via Twitter
After the Golden State Warriors beat the Cleveland Cavaliers in game 2 of the NBA championship series, things for a little chippy in the stands.
The short clip makes it hard to determine exactly what happened, but it looks like there was some pushing and shoving in the stands, and at one point, a person with the name SMITH on the back of his jacket (JR Smith?) gently nudges LeBron James out of the way.
We'll update this if more information becomes available.
What we do know — the Warriors easily handed the Cavs 132-113 to take a 2-0 lead in the best-of-seven series. We also know Golden State looks unstoppable as the series goes to Cleveland.