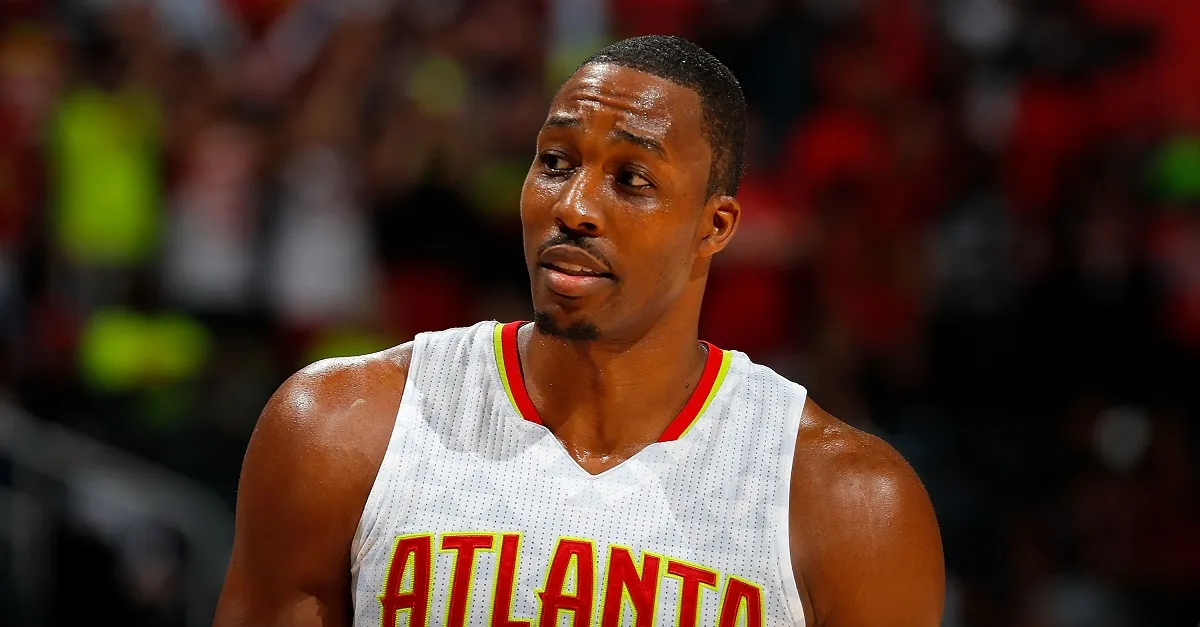 Kevin C. Cox/Getty Images
ATLANTA, GA - OCTOBER 13: Dwight Howard #8 of the Atlanta Hawks looks on during the game against the Atlanta Hawks at Philips Arena on October 13, 2016 in Atlanta, Georgia. NOTE TO USER User expressly acknowledges and agrees that, by downloading and or using this photograph, user is consenting to the terms and conditions of the Getty Images License Agreement. (Photo by Kevin C. Cox/Getty Images)
Dwight Howard just signed a $70.5 million contract with the Atlanta Hawks this past offseason, but don't tell his mom that. When he broke the news to his mom he not only teased her with a bigger contract than what he got, but he also told her he was playing with a completely different team.
RELATED: Dwight Howard signs three-year deal with Hawks
Appearing on The Doug Gottlieb Show on Monday, Howard revealed he played a joke on his mom by completely making up his latest landing spot:
I played a prank on my mom. I wanted to see her reaction, so I told her, I said, 'Mom, I just got this big contract, $150 million.' And she was like, 'Oh my God, from who?' I said, 'Utah Jazz,' and she started crying. And I said, 'Mom, sorry, I was just joking, I'm coming home to Atlanta.' And then she was super happy and my family was super excited.
That's just mean, man. To play with your mom's emotions like that? She definitely deserves better than that.
[h/t Bleacher Report]