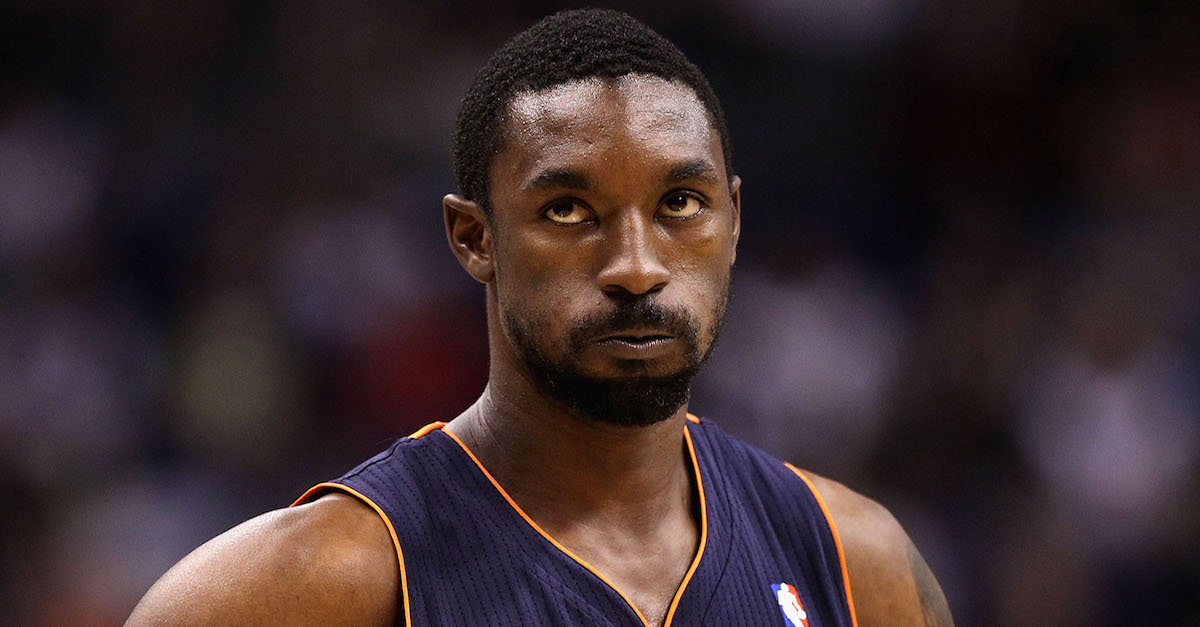 Christian Petersen/Getty Images
during the NBA game at US Airways Center on December 19, 2012 in Phoenix, Arizona. NOTE TO USER: User expressly acknowledges and agrees that, by downloading and or using this photograph, User is consenting to the terms and conditions of the Getty Images License Agreement. Christian Petersen/Getty Images
Former NBA player Ben Gordon was arrested Saturday at an apartment complex in Los Angeles on felony robbery charges, according to USA Today.
Gordon is accused of punching a building manager over his security deposit at an apartment complex that he used to live in. According to the report, Gordon allegedly punched the building manager after he told Gordon that he didn't have access to the deposit. Gordon left the complex after the manager returned a portion of the security deposit but he later returned and threatened the manager with a knife.
A witness intervened with Gordon when he returned with a knife and Gordon then left the complex again. He was then arrested by the Los Angeles Police Department and is scheduled to be released on Tuesday.
Gordon was arrested back in June for allegedly pulling fire alarms at his apartment complex and he was hospitalized in October for psychiatric evaluation following a dispute with a woman.
Gordon spent 11 seasons in the NBA and played for the Chicago Bulls, Detroit Pistons, Charlotte Bobcats and the Orlando Magic. He won the Sixth Man of the Year Award and was a member of the All-Rookie First Team in 2005.