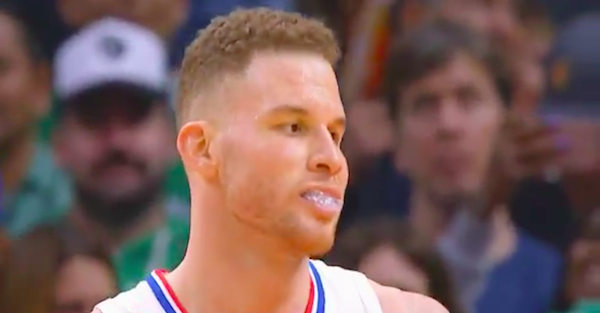 @Ballislife/Twitter
@Ballislife/Twitter
Los Angeles Clippers forward Blake Griffin appeared to be cursing at a referee after being called for a technical foul during Wednesday's game against the Boston Celtics.
Griffin seemingly told the referee, "Now I gotta pay money because you can't f*****g catch," after being called for a technical foul for the way he threw the basketball back to the official.
Granted, the replay does seem to show the throw being noticeably lower and harder than the typical pass after a dead play.
Still, it seems like a silly reason for a player to pay a hefty fine over, especially in the heat of a losing effort.
The Celtics defeated the Clippers, 113-102, despite Griffin's 23-point effort in the loss.