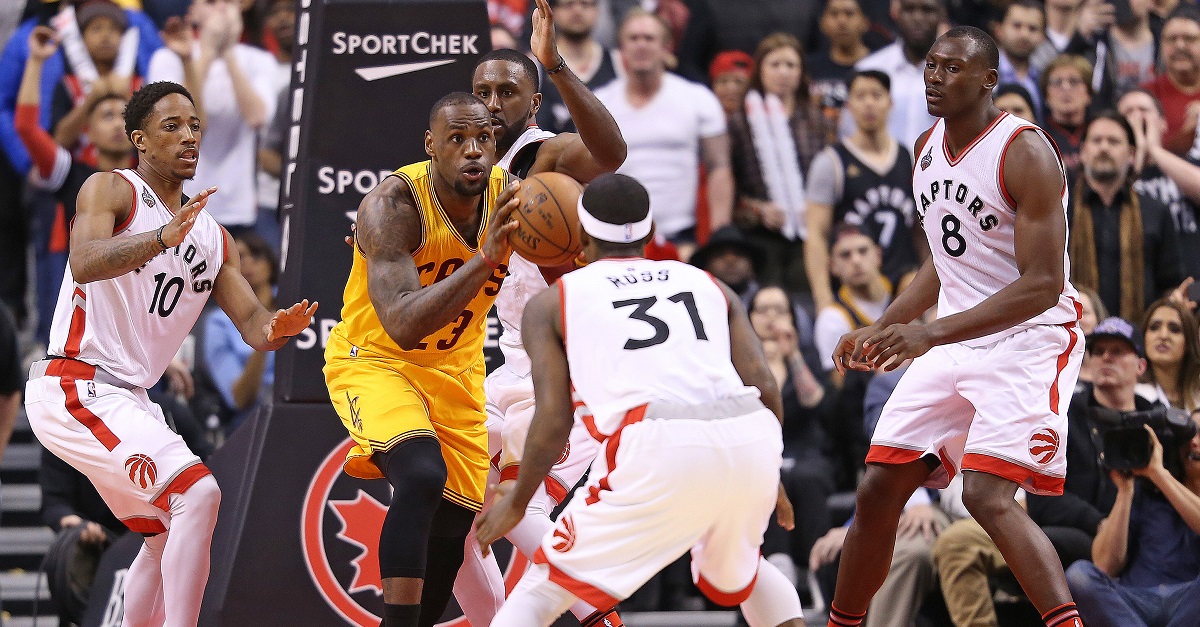 Claus Anderson/Getty Images
TORONTO, ON - FEBRUARY 26: LeBron James #23 of the Cleveland Cavaliers is heavily covered by the Toronto Raptors during an NBA game at the Air Canada Centre on February 26, 2016 in Toronto, Ontario, Canada. The Raptors defeated the Cavaliers 99-97. NOTE TO USER: user expressly acknowleges and agrees by downloading and/or using this Photograph, user is consenting to the terms and conditions of the Getty Images License Agreement. (Photoby Claus Andersen/Getty Images)
The NBA trade deadline is getting closer and it looks like we have our first major blockbuster of the season. The Orlando Magic and Toronto Raptors are the perpetrators and it's got quite a few moving pieces.
RELATED: Serge Ibaka gets traded to Magic
The Magic had just traded for Ibaka last summer in hopes of bringing in a veteran presence who could lead them to and through the playoffs. They also brought in Bismack Biyombo as a free agent from Toronto to pair with Nikola Vucevic and Jeff Green as well. That has created a huge backlog in the front court with Aaron Gordon and Mario Hezonja trying to develop as well.
With Ibaka out and the addition of Ross, the Magic get some much needed scoring on the wing and get another first round draft pick in a year that is supposed to have an absolutely loaded draft. This might also signal the Magic giving up on this season and trying to go through a true rebuild.