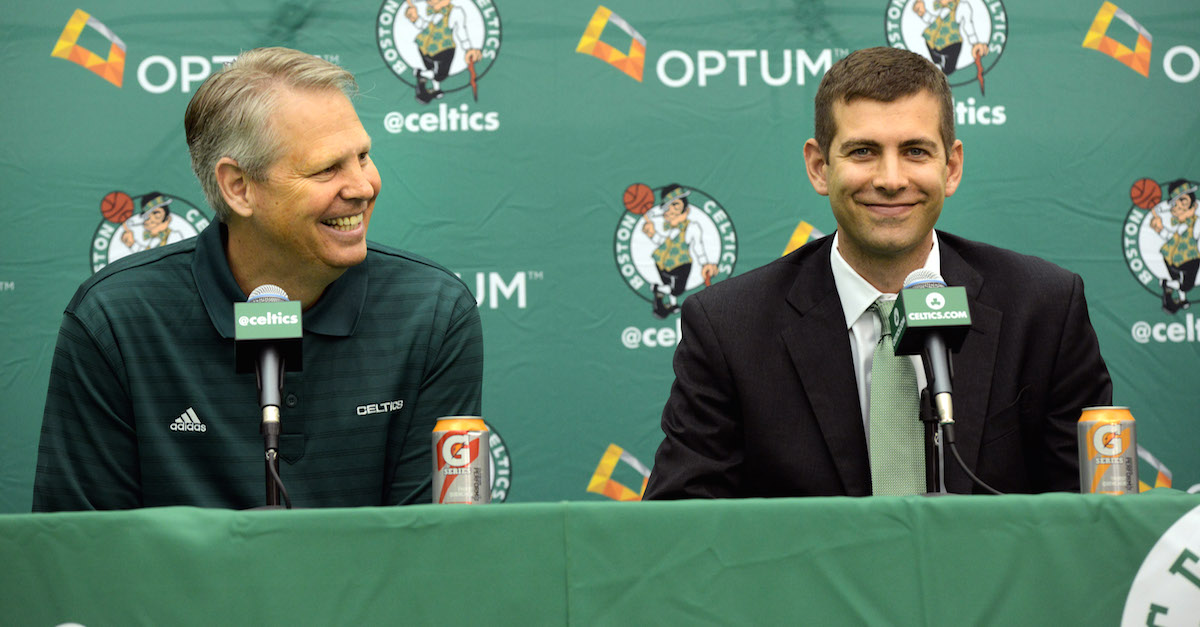 After moving on from the Big 3 era, the Boston Celtics' pursuit of a face of the franchise has been tireless.
Judging by team general manager Danny Ainge's reported meeting this week, the Celtics could be prepping to finally make their big move.
According to Real GM, Ainge met with agent Jeff Schwartz, who happens to be the rep for maligned big man Kevin Love and restricted free agent small forward Harrison Barnes.
Love has long been sought by the Celtics, and the power forward has more or less been relegated to a three-point shooting big man and a third (sometimes fourth or fifth) option on offense. Barnes is seen as an attainable target that has boom-or-bust potential. He could be the next big superstar, or he could fizzle in Lance Stephenson fashion.
Regardless of whether either of these two players don the green next season, it appears Ainge is all-in on cashing his assets this summer.
Boston has three first-round picks (No. 3, 16 and 23) as well as five second-round picks.