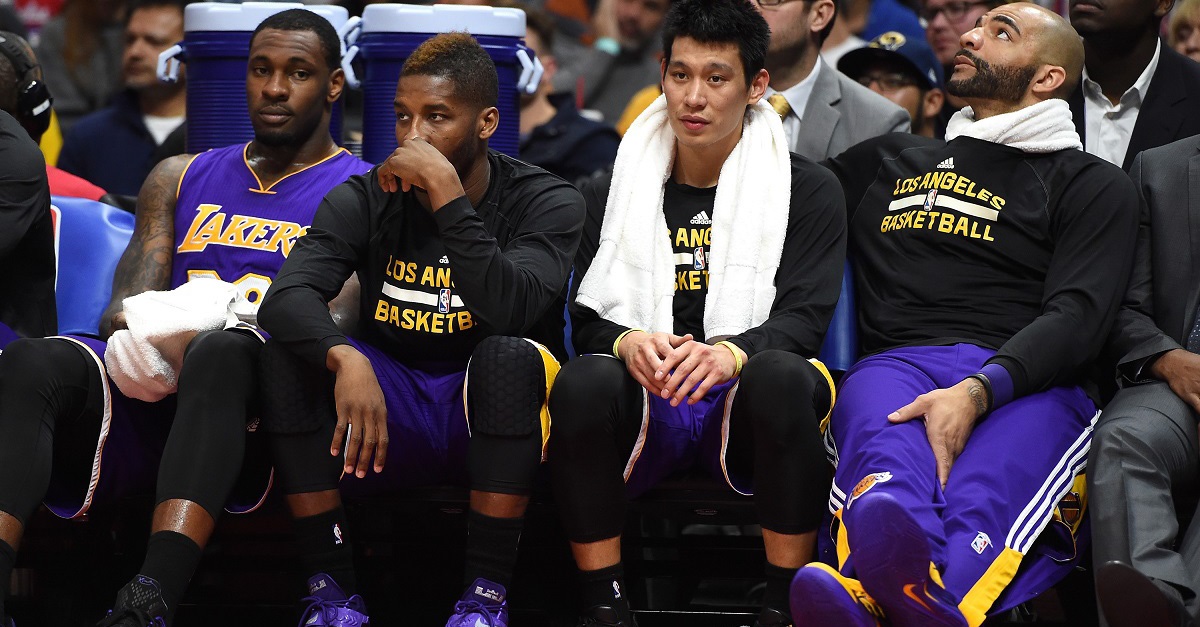 Harry How/Getty Images
LOS ANGELES, CA - APRIL 07: Tarik Black #28, Dwight Buycks #20, Jeremy Lin #17 and Carlos Boozer #5 of the Los Angeles Lakers sit on the bench during a 105-100 Los Angeles Clippers win at Staples Center on April 7, 2015 in Los Angeles, California. NOTE TO USER: User expressly acknowledges and agrees that, by downloading and or using this Photograph, user is consenting to the terms and condition of the Getty Images License Agreement. (Photo by Harry How/Getty Images)
Former two-time All-Star Carlos Boozer said on ESPN Monday afternoon that he is officially retired from the NBA.
Boozer played for the Cleveland Cavaliers, Utah Jazz, Chicago Bulls and Los Angeles during his 13 seasons in the NBA. He had his best run with the Jazz after earning two trips to the All-Star Game and leading the team to an appearance in the Western Conference Finals. He averaged 16.2 points, 9.5 rebounds and 2.2 assists in 861 career games.
As a former second-round pick, Boozer turned in a good career in the NBA. He signed two lucrative contracts during the course of his career and earned around $140 million in the process.
He most recently played for Guangdong Southern Tigers in the Chinese Basketball Association and averaged 18.1 points, 10.6 rebounds and one assist in 50 games last season.