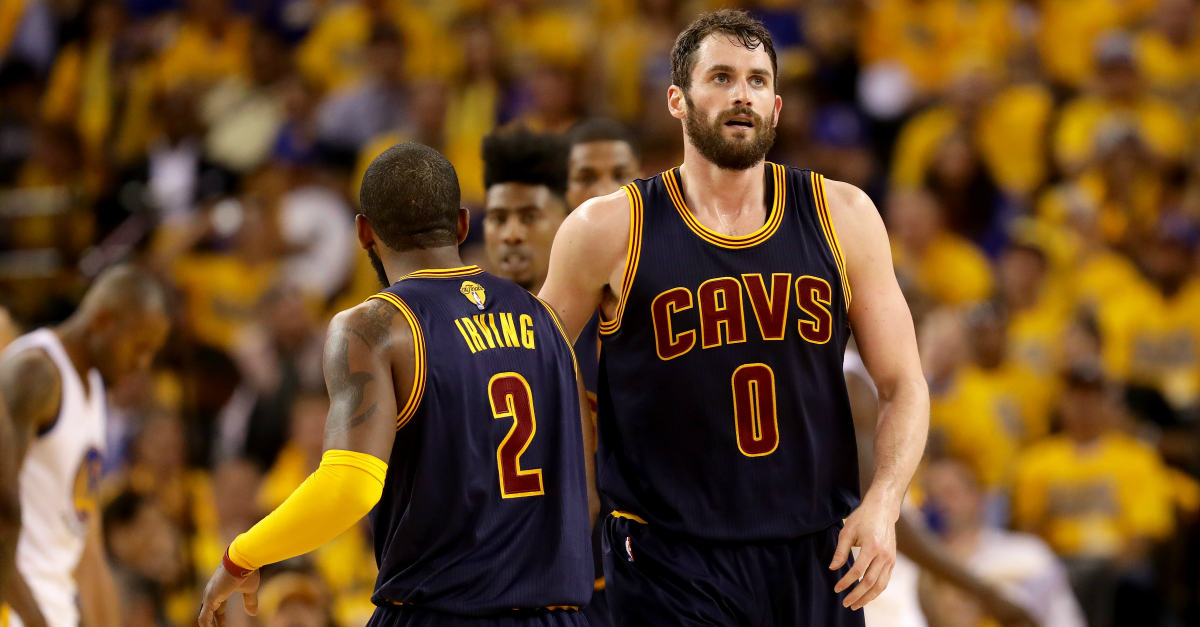 The Cleveland Cavaliers are down 2-0 in the NBA Finals against Golden State and if that wasn't bad enough news, they just got more. After taking a hit to the back of the head in Game 2, Kevin Love will not be available to play in Game 3 in Cleveland.
While most people probably want to see Cleveland go big and make the Warriors guard guys like Timofey Mozgov or Channing Frye in the post, it seems that the Cavs might be going the opposite direction. During practice where media was allowed in, ESPN's Rachel Nichols made an observation that suggested the Cavs would go small.
That would mean Tristan Thompson would play center while LeBron James plays power forward and Jefferson would be the small forward. Things will certainly get weird in Game 3 tonight, but Love being unavailable might actually help this team. He hasn't played particularly well this postseason and this might force the Cavs to play better as a team rather than the isolation strategy Kyrie Irving has been employing the past two games.