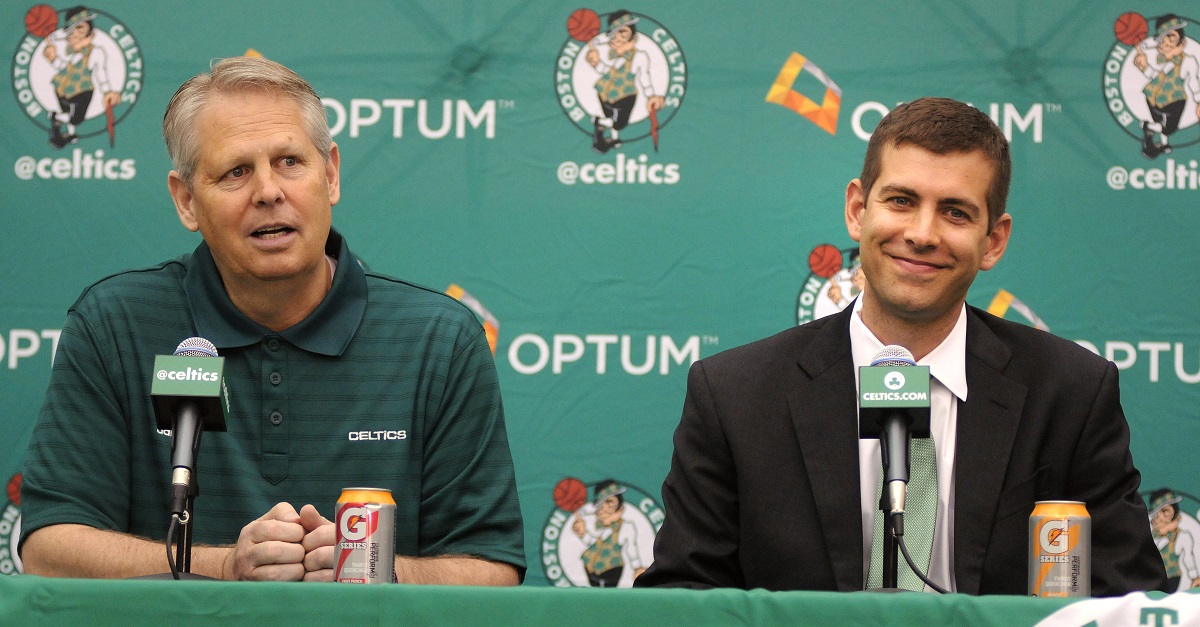 Darren McCollester/Getty Images
WALTHAM, MA - JULY 5: New Boston Celtics head coach Brad Stevens (R) is introduced to the media by President of Basketball Operations Danny Ainge July 5, 2013 in Waltham, Massachusetts. Stevens was hired away from Butler University where he led the Bulldogs to two back to back national championship game appearances in 2010, and 2011. (Photo by Darren McCollester/Getty Images)
The Boston Celtics and Philadelphia 76ers have been involved in intense trade talks for the No. 1 overall pick in this year's draft. It would seem that the two sides have come to an agreement after presumed top pick Markelle Fultz has a mostly medical workout for the 76ers.
RELATED: Potential NBA Draft day blockbuster seems to be solidifying for Celtics with latest workout
And for confirmation, we have the Woj himself:
The 76ers are going to give up this year's third overall pick as well as a future first rounder in 2021 and the Lakers pick they own next year — which may have some protections on it. Celtics general manager Danny Ainge seems to have once again gotten the better end of a trade deal as he will have more assets than anyone else would know what to do with at this point. Not to mention he will still get a pretty great player at No. 3 overall this season who could help make an immediate impact on the team.