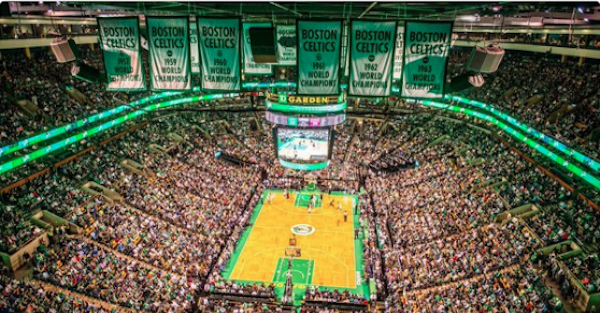 The Boston Celtics truly believe they have a chance to sign Kevin Durant this offseason during free agency. And they should with all the cap space they possess and talent they can put around him. The team is currently trying to sign Al Horford as well in hopes that might entice Durant to pick them as well.
RELATED: Kevin Durant names his teams he'll meet with
Most of the time, when teams go into meetings with big-time players like Kevin Durant they'll bring some big names of their own. Normally it's former legends that played with the team, but Boston went a different route. They apparently brought in New England Patriots living legend Tom Brady.
https://twitter.com/c_burgoyne/status/749331673486073856/photo/1
That's one way to surprise a free agent and certainly one the Boston Celtics hope to land in this loaded class of free agents. So long as Tom Brady isn't making Under Armour pitches to Durant I don't see any way how this could end poorly for the Celtics.