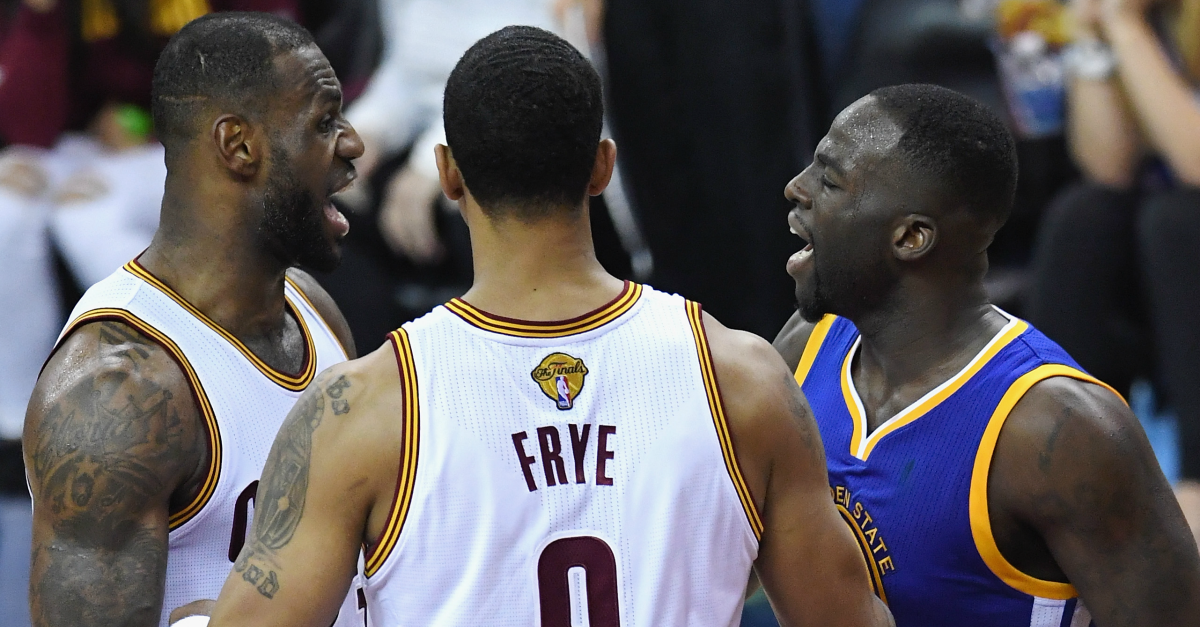 Golden State Warriors forward and utility knife Draymond Green got a suspension for Game 5 of the NBA Finals for essentially punching LeBron James in the man region. That wasn't his first run-in with another man's nether regions this postseason, but the retroactive flagrant foul he was given was his fifth, thus triggering the suspension.
RELATED: Draymond Green finally gets the suspension he deserves
A lot of talk has come about James maybe deserving that kind of shot or losing his cool for trying to give Green the "step over" after the two got tangled up during the game. Charles Barkley is never one to shy away from hot topics and he went all in on the discussion.
Barkley said via Bleacher Report:
?When a guy steps over you, you have a moral obligation to punch him in the balls. Because that?s really disrespectful to step over a guy. You?re supposed to pop him in his junk if he steps over you like that.

?That?s a perfectly fine response. You got to act like you didn?t try to do it; I will admit that. When somebody steps over you, they?re doing that intentionally to rub it in your face. They?re deliberately trying to punk you in that situation.?
RELATED: Did Draymond Green get away with another nut tap in Game 4?
I am not in the school of thought that says guys never deserve nut shots, but I'm not sure LeBron "earned" one in this case.
[h/t For the Win]