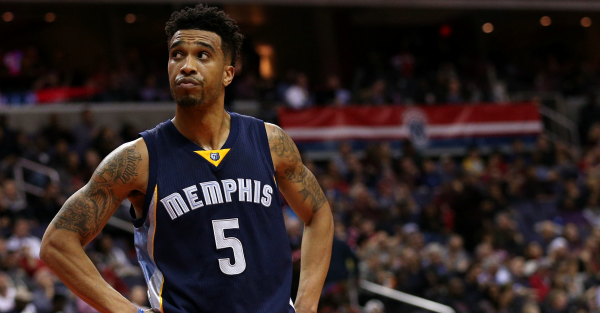 Charlotte received some bad news when Michael Kidd-Gilchrist found out he would miss the rest of the season with another torn labrum. He had just come back from his initial torn labrum and started in all seven games he played. He was averaging almost 13 points, 6.4 rebounds and was shooting 54 percent from the floor.
To compensate for that loss the Hornets have traded for Memphis Grizzlies shooting guard Courtney Lee according to Adrian Wojnarowski of The Vertical on Yahoo Sports.
Some more details on the trade:
And one smaller detail of the trade that got a third team involved in the Miami Heat:
The Hornets are hoping to make a push for a better seed in the playoffs and could definitely do that with a shooter like Lee. The Hornets really didn't give up much for him so it was a solid deal in their favor and they will not miss those second-round picks one bit.