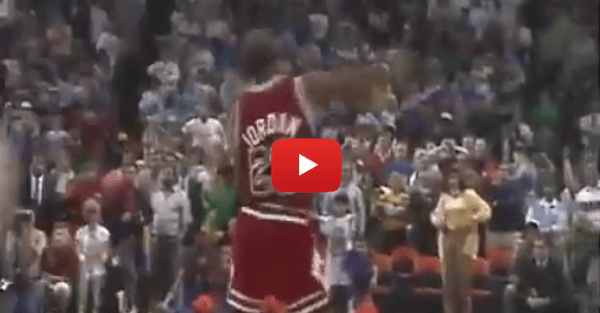 You've surely seen the "Shot on Ehlo" almost a million times by now. It's one of Michael Jordan's most famous shots and it's the one that got him over his first playoff hump. Of course, he wouldn't win a title until a couple years later, but this was the beginning of that.
Now we have some footage that has not been seen before from a different angle than everyone is used to watching. It even has some commentary and the celebration after the shot falls.
It never gets old watching Cleveland lose in dramatic fashion.
[h/t BroBible]