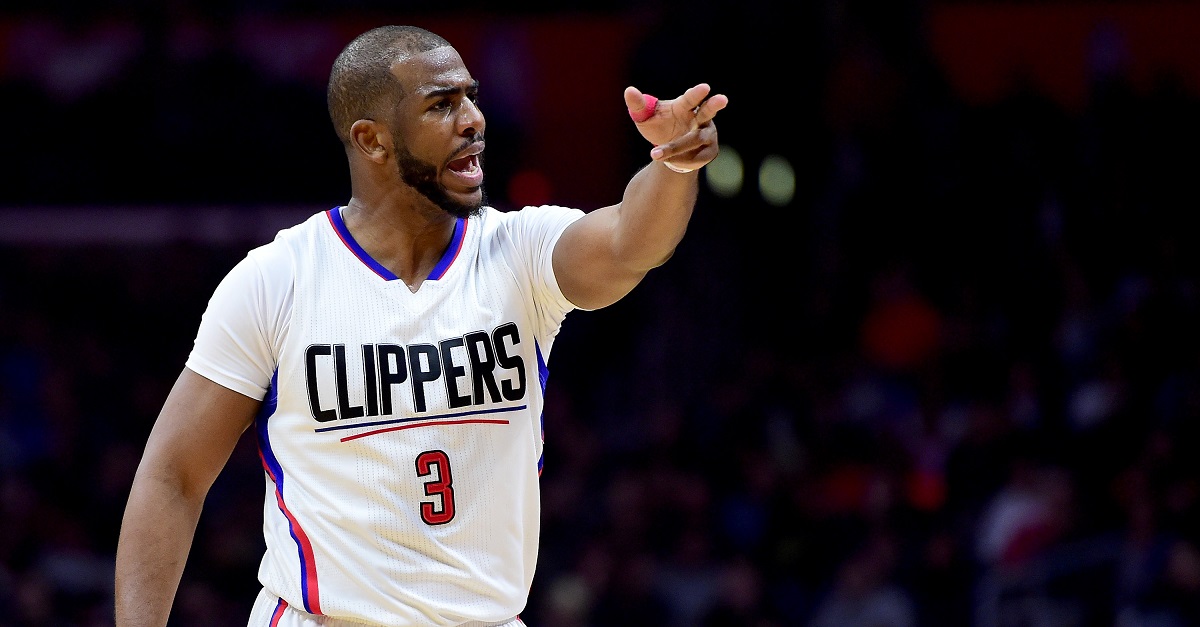 Harry How/Getty Images
LOS ANGELES, CA - MARCH 01: Chris Paul #3 of the LA Clippers reacts to his technical foul during a 122-103 Houston Rockets win at Staples Center on March 1, 2017 in Los Angeles, California. NOTE TO USER: User expressly acknowledges and agrees that, by downloading and or using this photograph, User is consenting to the terms and conditions of the Getty Images License Agreement. (Photo by Harry How/Getty Images)
There have been a few reports now that Los Angeles Clippers and NBPA President Chris Paul is interested in the Spurs. He could become a free agent this summer if he opts out of his current contract and it sounds like he has been leaning that way despite him setting up the latest Collective Bargaining Agreement to favor staying with his current team.
RELATED: Chris Paul reportedly giving "serious consideration" to leaving Clippers for Spurs
If he were to opt out and re-sign with the Clippers though he could make $205 million over five years as opposed to the four-year, $152 million max deal that anyone else could offer. Teams still have to convince him to come to them though if and when he does become an unrestricted free agent — he has to let the Clippers know his intentions by June 29.
The Los Angeles Times is reporting that Paul is considering speaking with the Spurs, Nuggets, Clippers and Rockets. That information comes from an anonymous executive the Times spoke with and there was also mention of the Clippers seriously becoming "nervous" about the Spurs making a pretty big push for the 32-year old point guard.
The Spurs would have to get involved in some salary cap gymnastics to make it happen, but if they can get someone to bite on trading for LaMarcus Aldridge and clearing some space in other ways then signing Paul becomes a real threat. Those are some big ifs though and we will have to wait until July to see what Paul does and how those pieces fall.