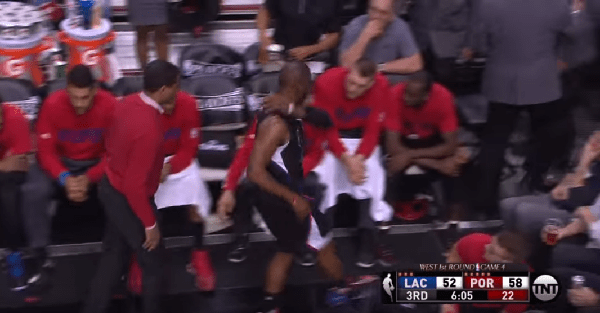 Chris Paul suffered a pretty serious injury against the Portland Trail Blazers in Game 4 of the Clippers' first round playoff series. He fractured a finger on his shooting hand.
Blake Griffin seemed to have re-injured his torn quadriceps muscle in his left leg as well. He was limping on the court before he was taken off and sat out the final 5:48 of the 98-84 loss. With the series tied 2-2 and heading back to L.A., the Clips are hoping Griffin can at the very least play. Coach Doc Rivers says he has a "50-50" chance of playing on Wednesday.
---
RELATED: Steph Curry's injury just turned the playoffs topsy-turvy
---
The timeline for Paul's injury is not good as this is usually an injury that requires 3-7 weeks of recovery time. Griffin originally suffered a quad injury on Christmas Day and just got back on the court in the last couple weeks. This is the kind of injury that could definitely derail postseason aspirations and give the Trail Blazers just the motivation they need to take the series and make it to the second round — something far beyond their plans for this season.