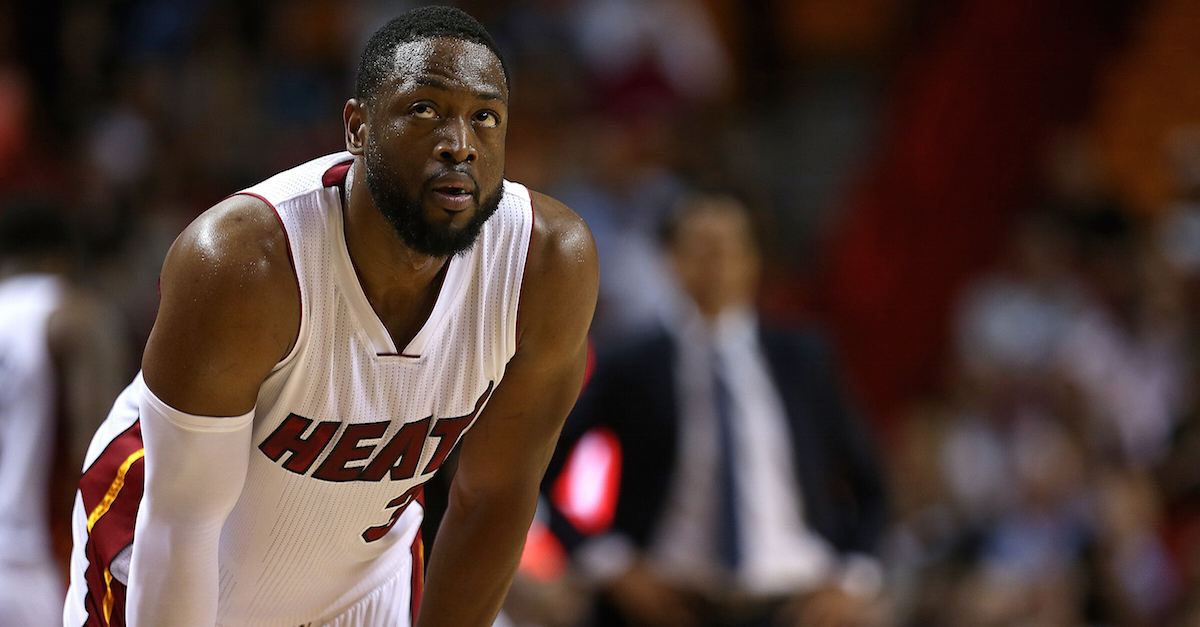 Mike Ehrmann/Getty Images
MIAMI, FL - APRIL 13: Dwyane Wade #3 of the Miami Heat looks on during a game against the Orlando Magic at American Airlines Arena on April 13, 2015 in Miami, Florida. NOTE TO USER: User expressly acknowledges and agrees that, by downloading and/or using this photograph, user is consenting to the terms and conditions of the Getty Images License Agreement. Mandatory copyright notice: (Photo by Mike Ehrmann/Getty Images)
Two of the biggest stars to ever don a Miami Heat uniform decided to leave South Beach and team president Pat Riley really can't get over it.
When discussing the team's biggest acquisition, Riley took a pretty clear shot at former stars Dwyane Wade and LeBron James, per the South Florida Sun Sentinel, via NBC Sports:
"I'll say this, and I mean this," Riley says during a relaxed moment this past week, "Shaq's acquisition was bigger than any acquisition that we ever made, including the Big Three."

"The seminal moment," Riley says, "to really make us really, really legitimate. He turned our franchise around. He gave us real legitimacy."
O'Neal certainly helped take the Heat to another level, playing second fiddle to a young Wade, landing the 2006 NBA title. He also reached the conference finals and exited early from the playoffs.
James (arguably the greatest player in NBA history) took Miami to four NBA finals, winning two of those. James bounced to return home two years ago before delivering a title to Cleveland this summer.
Wade (arguably the greatest player in franchise history) assisted in pushing the Heat over the top in 2012 and 2013 after taking them to the promised land in 2006. He bounced for the hometown Chicago Bulls in the offseason after being reportedly disrespected in contract discussions with the Heat.
If Riley thinks landing Shaq made some impact about landing future free agents, or changed the perception of South Beach, he might need to rethink things.