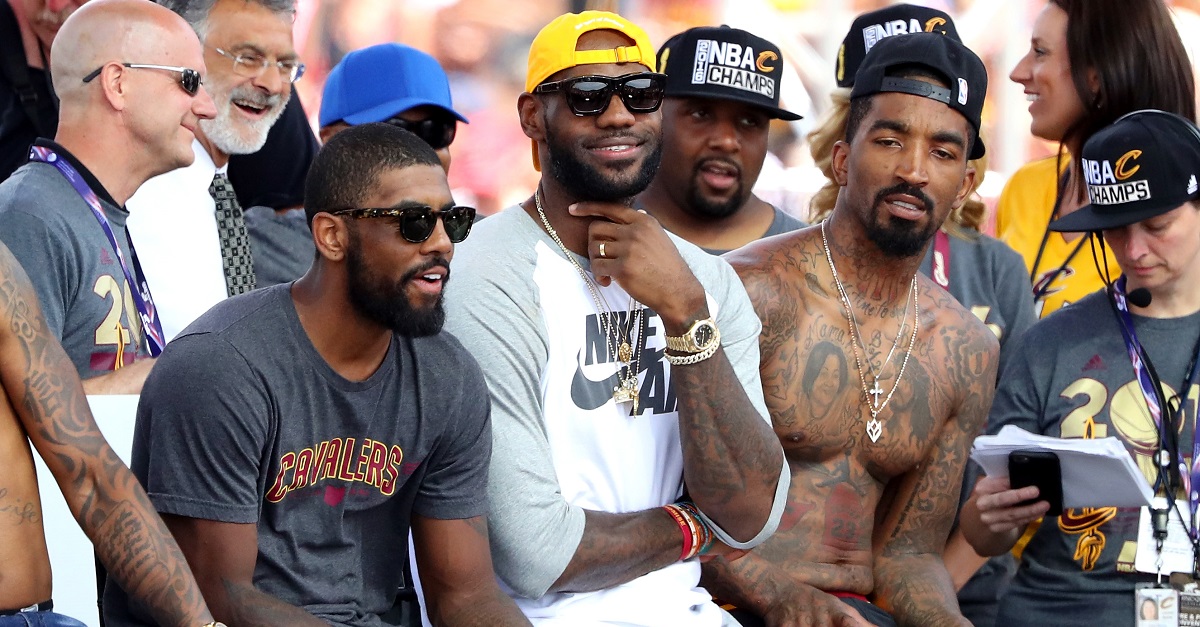 Mike Lawrie/Getty Images
CLEVELAND, OH - JUNE 22: Kyrie Irving #2, LeBron James #23 and J.R. Smith #5 of the Cleveland Cavaliers look on during the Cleveland Cavaliers 2016 NBA Championship victory parade and rally on June 22, 2016 in Cleveland, Ohio. (Photo by Mike Lawrie/Getty Images)
It looks like the Cleveland Cavaliers could be without a key member of their rotation for quite a while.
On Wednesday, the Cavs announced that the thumb injury that J.R. Smith suffered against the Milwaukee Bucks on Tuesday will require surgery. The timeline for Smith's absence from the Cavs won't be available until after Smith has undergone the procedure.
This is a bit of a blow to Cleveland's rotation, as Smith is averaging almost 29 minutes per contest this season. Smith has had a down year shooting the ball in 2016, but he was a major piece for the Cavs in the Playoffs last year as LeBron and co. came back from a 3-1 deficit in the Finals to beat the Golden State Warriors.
For now, Smith's absence will be something that the Cavs will have to work around, but it might not be a major problem; the Cavs are still the 1-seed in the East with a 20-6 record for the season.