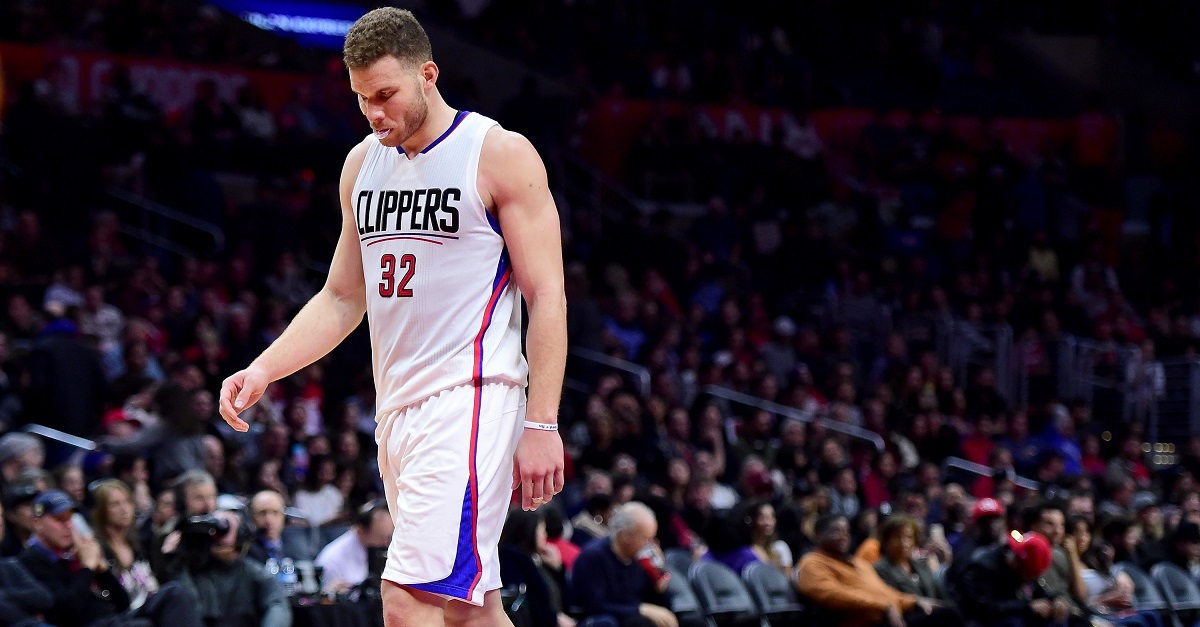 Harry How/Getty Images
LOS ANGELES, CA - FEBRUARY 24: Blake Griffin #32 of the LA Clippers reacts while trailing the San Antonio Spurs late in the fourth quarter at Staples Center on February 24, 2017 in Los Angeles, California. NOTE TO USER: User expressly acknowledges and agrees that, by downloading and or using this photograph, User is consenting to the terms and conditions of the Getty Images License Agreement. (Photo by Harry How/Getty Images)
The Los Angeles Clipper have already lost Chris Paul in a trade to the Houston Rockets and so it's become a priority to bring back forward Blake Griffin. After a free agent meeting the Clippers held with Griffin, team employees were reportedly wearing a shirt that was pretty tasteless and tacky.
This is what the shirt looks like:
And naturally, Twitter is tearing the Clippers apart for this shirt clearly done in poor taste:
To liken any NBA player to real-life heroes and political figures like Nelson Mandela, John F. Kennedy and Barack Obama will always be in bad taste. To put Griffin with those guys on a shirt that's graffiti-like in its art is not helping the case to make it "classy" at all either.
There had to have been other ideas or techniques in trying to convince Griffin to stay in Los Angeles. How someone thought this was the best one is absolutely mind-boggling.