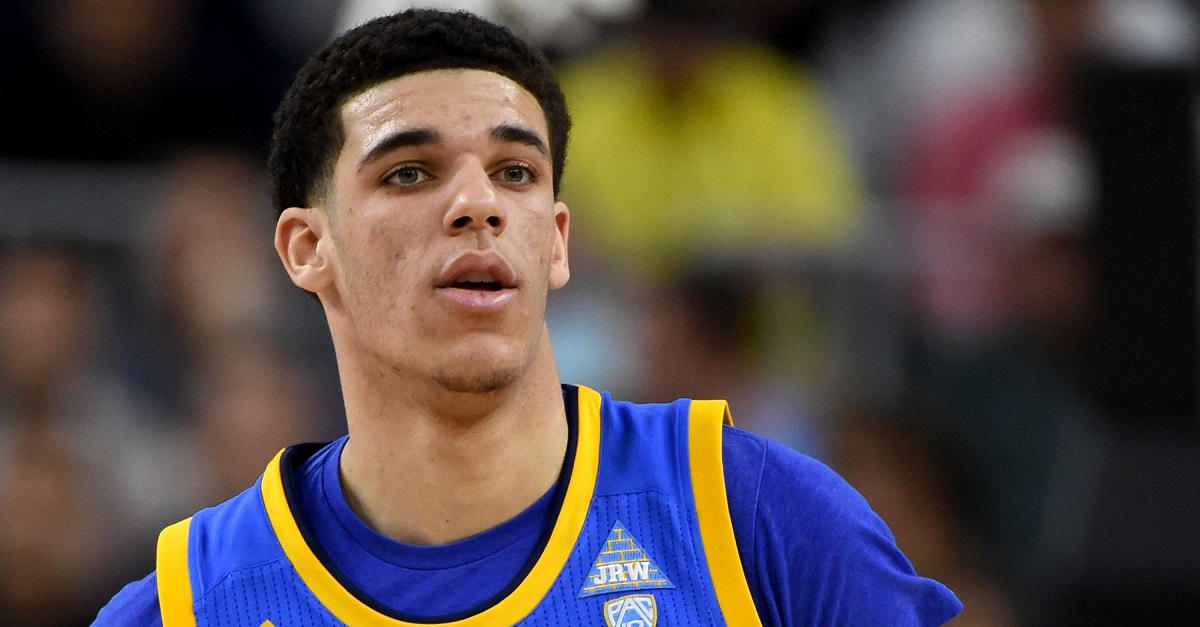 Ethan Miller/Getty Images
LAS VEGAS, NV - MARCH 10: Lonzo Ball #2 of the UCLA Bruins runs on the court during a semifinal game of the Pac-12 Basketball Tournament against the Arizona Wildcats at T-Mobile Arena on March 10, 2017 in Las Vegas, Nevada. Arizona won 86-75. (Photo by Ethan Miller/Getty Images)
Lonzo Ball had a very successful freshman season at UCLA, and he is projected to be a top-5 pick in the upcoming NBA Draft.
However, Ball's success on the court has been overshadowed by his father, LaVar Ball, and his marketing antics off the court. Players around the NBA have taken notice, and Lonzo Ball might enter the league with a target on his back.
Denver Nuggets forward Juan Hernangomez discussed the Ball family in a recent interview with Alex Kennedy, and he had some very intriguing comments about Ball's future in the NBA.
Related: Lonzo Ball pulls ultimate diva move with latest draft decision
Hernangomez was the No. 15 overall pick in last year's draft by the Nuggets, and while he isn't a star in the NBA, his comments are quite interesting.
If a player of Hernangomez's status thinks and says those things about Ball, it's not out of the question to wonder whether several other players around the league feel the same way.
Once Ball enters the league next season, it will be worth monitoring whether opposing players are extra physical or aggressive with Ball because of his father.
It's not necessarily Lonzo's fault that his dad is over the top with his marketing approach, but other players around the league might not feel the same way.
(h/t Hoops Hype)