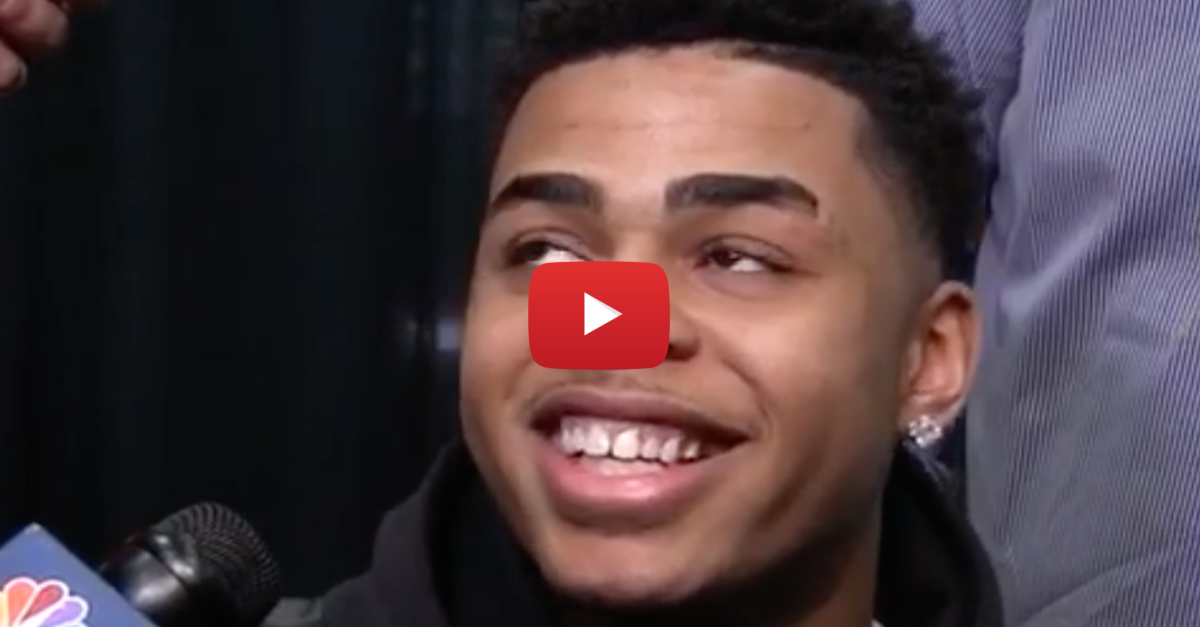 D'Angelo Russell is projected to be the top guard drafted, but is generally slated behind big men Karl-Anthony Towns and Kahlil Okafor.
But when it comes to Russell, the former Buckeye isn't wavering when it comes to his confidence.
When posed with the question why an NBA team should draft him, he responded with no hesitation, "Because I'm the best player in the draft."
If you're selecting in the top three, that confidence is something you should love to hear.
To see what you'd be getting with Russell, here's a quick mixtape displaying his skill set: