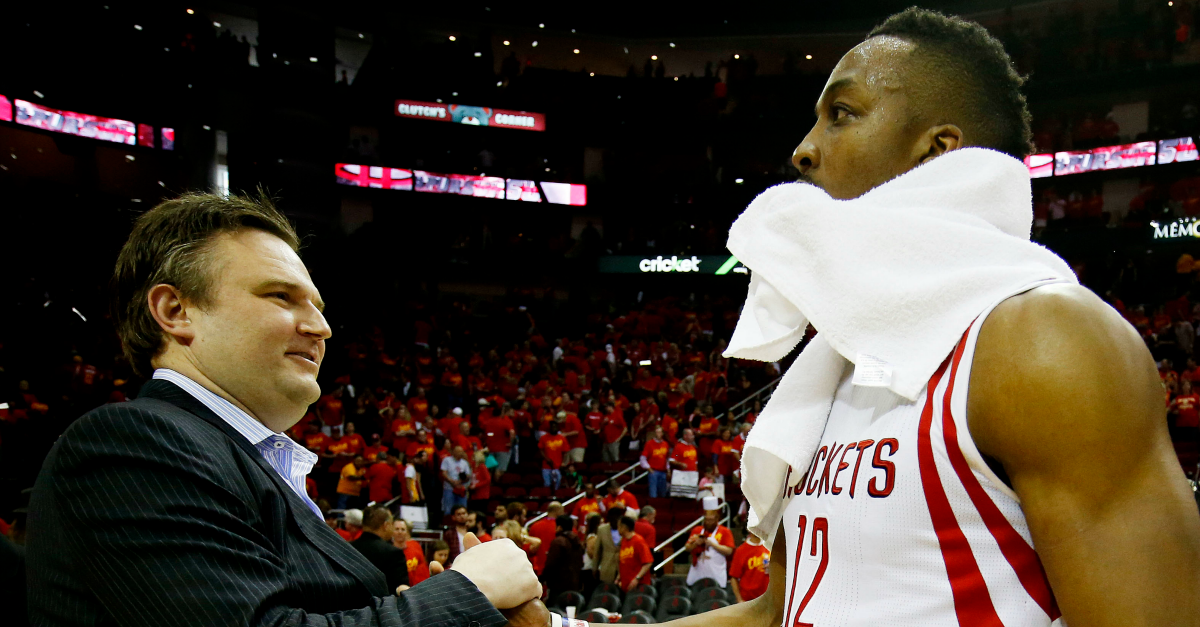 General manager of the Rockets Daryl Morey has plenty of things he should be praised for during his tenure so far with the team and some things he should be vilified for. He put together a pretty nice team on paper this year with Dwight Howard and James Harden returning to a squad that went to the Western Conference Finals. However, those two never seemed to get along on the court and made that paper advantage into a real-life disadvantage on the court more often than not.
The Rockets were incredibly difficult to watch this year and ended up with the unfavorable eighth seed to play the Warriors in the second round. They got a break when Steph Curry got injured and even won a game where he didn't play, but couldn't any better than that after getting manhandled in the remaining three games.
Houston will likely see the defection of Howard to another team and will be able to chase free agents in the summer with the cap space available. However, playing with a superstar like Harden may not be as attractive as originally thought. Morey believes that it's other teams trying to paint the Rockets in a negative light though and not literally everyone else who has watched a game of theirs this season.
"It's smart for other teams, to try and paint us in sort of a negative light." Morey said via Fox 26's Mark Berman. "It's a very competitive free agent situation. All the articles you see out there are all other teams trying to, I think very smartly, trying to paint our situation as negative. But I think any free agent that looks at us, they're going to see the history of winning, third best winning percentage in the league over the last ten years, almost no losing seasons. We win at a very high level."
While the Rockets have been very good over the last decade, this season was a total dumpster fire with a 41-41 record and zero consistency all year. So while Morey makes a good point about winning, he clearly doesn't understand that this year's team was actually pretty bad and difficult to watch and that it's not other teams painting the picture. It's the fans and media members who are watching.