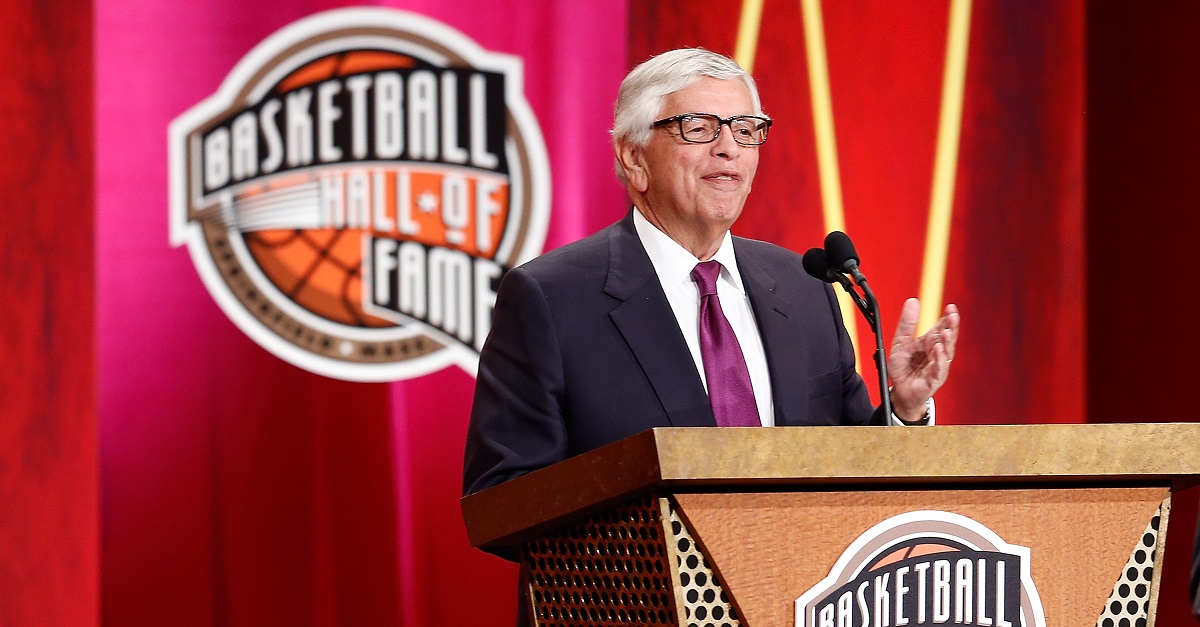 Jim Rogash/Getty Images
SPRINGFIELD, MA - AUGUST 8: David Stern, inductee, speaks during the 2014 Basketball Hall of Fame Enshrinement Ceremony at Symphony Hall on August 8, 2014 in Springfield, Massachusetts. (Photo by Jim Rogash/Getty Images)
There are plenty of Los Angeles Lakers fans that hold a grudge against former NBA commissioner David Stern for the botched Chris Paul in the winter of 2011 before the lockout-shortened season started. However, Stern recently revealed that it might not have actually been his doing that undid the agreed upon trade that would have paired Paul with the legendary Kobe Bryant.
"In fact, in the course of the weekend, we thought we could re-do the deal. We really thought that Houston would be ready to part with (Kyle) Lowry, and we had a trade lined up for Odom that would have gotten us a good first-round draft pick ? not we, but my basketball folks. But Mitch Kupchak at the time panicked and moved Odom to Dallas. So the piece wasn?t even there for us to play with at the time. So that was it ? just about what was good for the then-New Orleans Hornets."
RELATED: Clippers taking the threat of another title contender signing Chris Paul "very seriously"
Stern certainly makes it sound like Kupchak is the one to blame here and completely panic-traded away Lamar Odom because he didn't think the trade would work out. Little did he know that the Hornets — who were owned by the league at the time because of an ownership transition — were willing to re-work the deal and make things happen. Surely, Kupchak will likely regret that decision or he could deny it and claim that he remembers it differently.
[h/t Silver Screen & Roll]