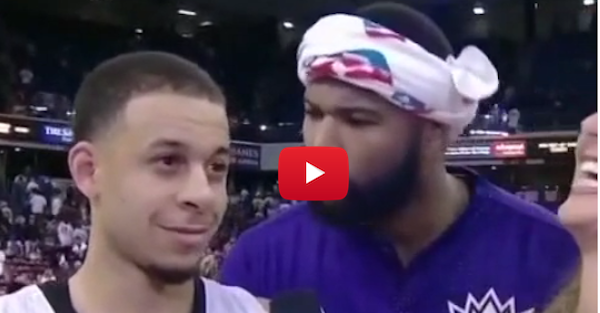 RELATED: Demarcus Cousins cursed out George Karl
_____________________________________________________________________________________________
DeMarcus Cousins and George Karl have never gotten along during their time together in Sacramento. Cousins has subtweeted, thrown shade, given side eye, you name it. He's done all of it to coach Karl at one point or another and it doesn't look like it's going to stop either.
Karl said that Seth Curry would only last "a couple years" in an interview on Friday and Boogie was all about being supportive for Curry. He videobombed an interview with Curry and said this:
Cousins is clearly not about the George Karl negativity and he was not shy in making that known with that videobomb. The dysfunction will never end!