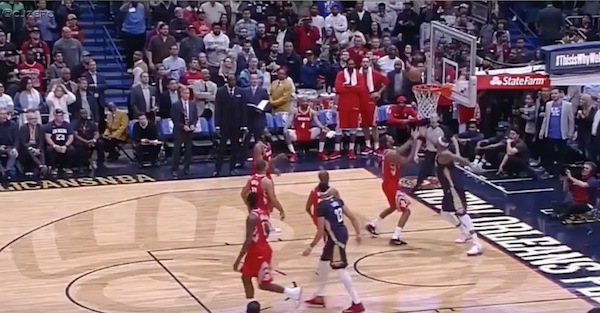 Twitter/Screenshot
In the middle of a career year, New Orleans Pelicans big man DeMarcus Cousins suffered a torn Achilles in the team's 115-113 win over the Houston Rockets Friday night. He will miss the rest of the season:
Cousins suffered the injury on a non-contact play, when he went after a loose ball, following a rebound of his missed free throw.
Cousins is averaging 25 points per game, but career-highs of 12.9 rebounds and 5.2 assists per game.
This is Cousins' first full season in New Orleans after being traded from the Sacramento Kings last year. He spent the first seven years of his career in Sacramento after being drafted No. 5 overall by the Kings.
The Pelicans currently hold the No. 6 seed in the Western Conference.