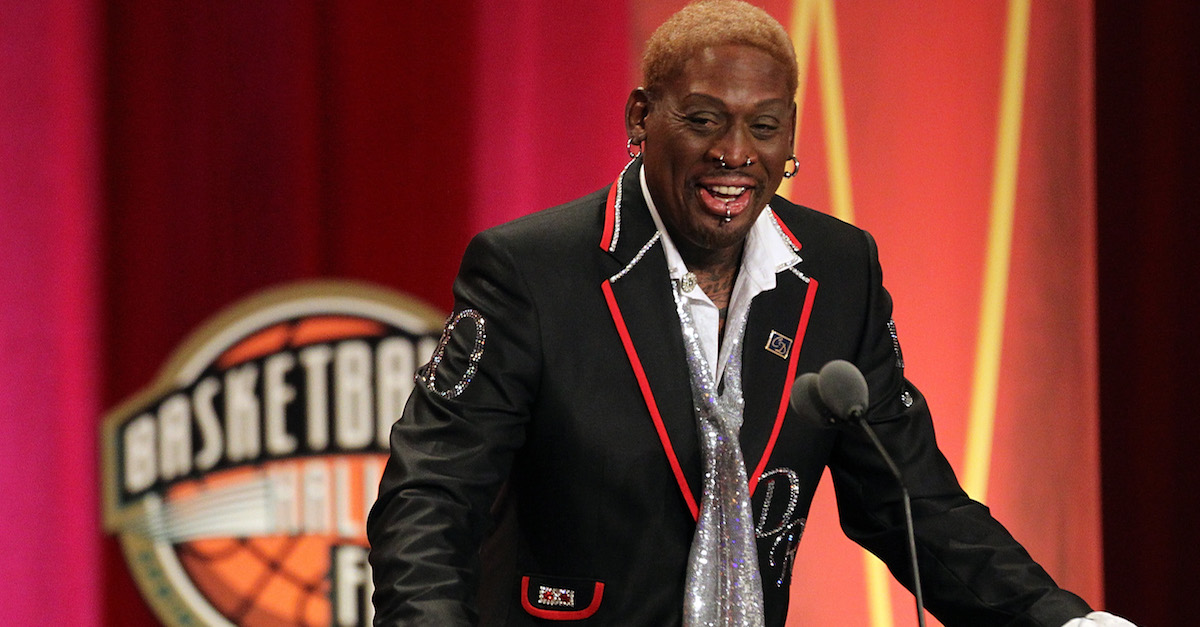 Jim Rogash/Getty Imagess
SPRINGFIELD, MA - AUGUST 12: Dennis Rodman gestures during the Basketball Hall of Fame Enshrinement Ceremony at Symphony Hall on August 12, 2011 in Springfield, Massachusetts. (Photo by Jim Rogash/Getty Images)
Dennis Rodman was reportedly arrested late Saturday night on after he was pulled over for a traffic violation and handcuffed following a failed field sobriety test, per TMZ.
Rodman, who was arrested on a DUI, reportedly blew .08 over the legal limit and remained in jail for seven hours before he was released.
Rodman is a former five-time NBA champion, winning three with the Chicago Bulls and two with the Detroit Pistons.
He's a Hall of Famer who played 14 seasons in the NBA after being drafted early in the second round by the Pistons.
He played for the Piston, Bulls, San Antonio Spurs, Dallas Mavericks and Los Angeles Lakers over his tenured career. A defensive stalwart, Rodman averaged 13 rebounds over his lengthy career, which featured two Defensive Player of the Year awards and two All-Star appearances.