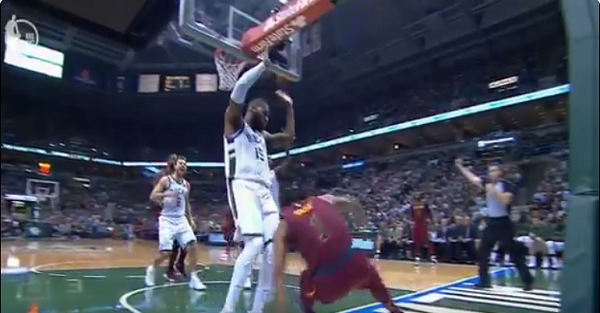 @_MarcusD2_/Twitter
@_MarcusD2_/Twitter
Former NBA MVP and current Cavaliers guard Derrick Rose went down with a nasty ankle injury against the Milwaukee Bucks on Friday night and every Rose fan held their breath. Here was the play that resulted in his injury and was somehow called a common foul:
Cleveland coach Tyronn Lue said he does not expect Rose to play on Saturday against the Magic and that the injury "doesn't look good," reports The Athletic's Jason Lloyd. Jose Calderon is expected to start in Rose's place, as he recovers from a sprained ankle.
Rose had scored 12 points in 23 minutes played in that game before the foul occurred two minutes into the fourth quarter. He has an extensive injury history including a torn ACL in his left knee and a torn meniscus in his right knee that forced him out of action for a majority of that season.
[h/t SI.com]