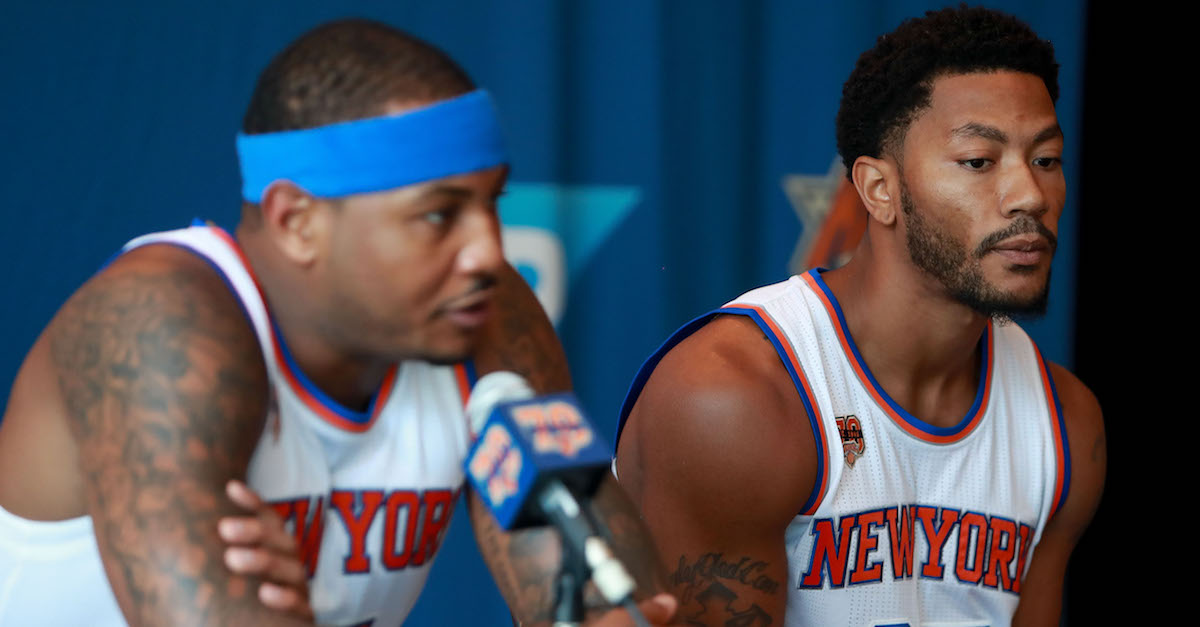 Michael Reaves/Getty Images
WHITE PLAINS, NY - SEPTEMBER 26: Derrick Rose #25 of the New York Knicks looks on as Carmelo Anthony #7 addresses the media during the New York Knicks Media Day at the Ritz Carlton on September 26, 2016 in White Plains, New York. (Photo by Michael Reaves/Getty Images)
The Cleveland Cavaliers are reportedly closing in on a one-year deal for former New York Knick and league MVP Derrick Rose.
Rose, who most recently played for the Knicks last season, had been linked to the Milwaukee Bucks prior to this report from ESPN's Brian Windhorst.
This would be the biggest signing of a surprisingly quiet summer for the Cavs, as they've re-signed Kyle Korver, signed Jeff Green, Jose Calderon even signed with the team, but nothing that really will move the needle against the Golden State Warriors.
Ultimately, it's hard to determine what kind of role of Rose will have on the team if a deal is reached, but it is likely to be similar to what Deron Williams did for the club last year as a backup rotation guard.
Rose appeared in 64 games for the Knicks in 2016-17.