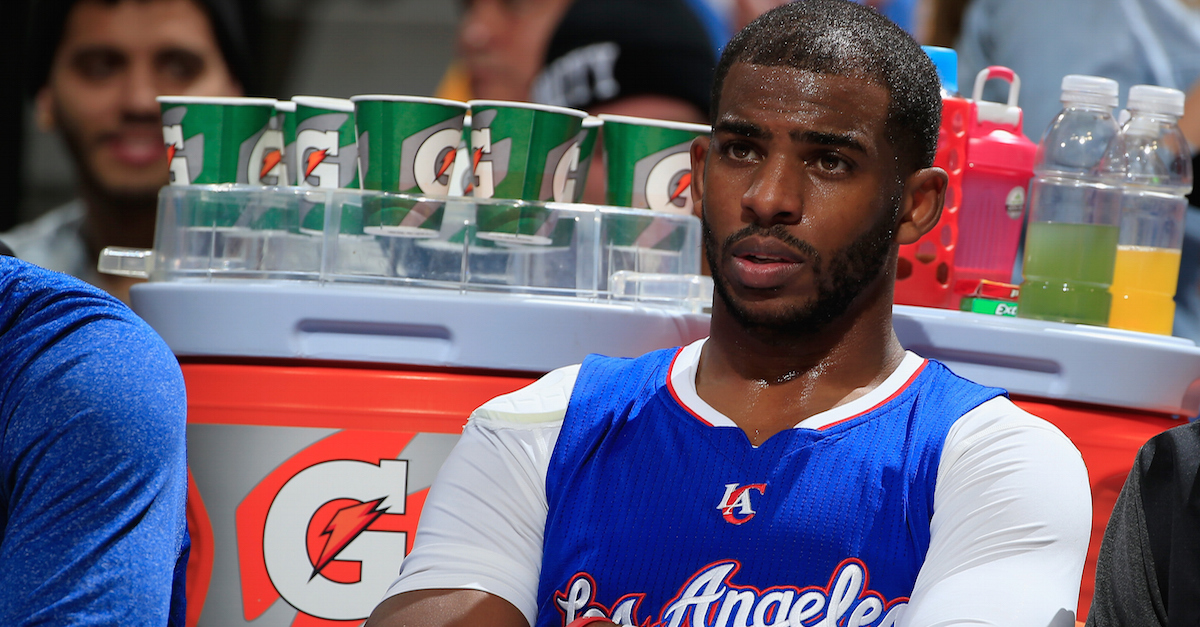 Doug Pensinger/Getty Images
It looks like the reported deal of Chris Paul to the Houston Rockets is nearing completion.
After the initial report that Paul had been traded, the Rockets soon made several other deals that were needed in order for the trade to work under the rules of the NBA salary cap. Those deals included picking up four players — Tim Quarterman, Darrun Hilliard, Ryan Kelly, and Deandre Liggins — for cash considerations.
With those done, it now looks like the Paul deal is complete: the Rockets will exchange Liggins along with Lou Williams, Sam Dekker, Patrick Beverley, Montrezl Harrell, Kyle Wiltjer and Darrun Hilliard for the 9-time All-Star point guard.
The Clippers will also receive Houston's 2018 first-round pick.
Paul will now join MVP-candidate James Harden in what likely becomes the top backcourt in the NBA. It will be interesting to see how the two ball-dominate guard mesh now in Houston, but with two guys this talented, there are good odds they will be able to figure something out.
Houston won 55 games last season, largely thanks to an amazing season from Harden. With Chris Paul on board and Houston maintaining many of their good pieces, the Rockets are now a real contender to Golden State out in the West.