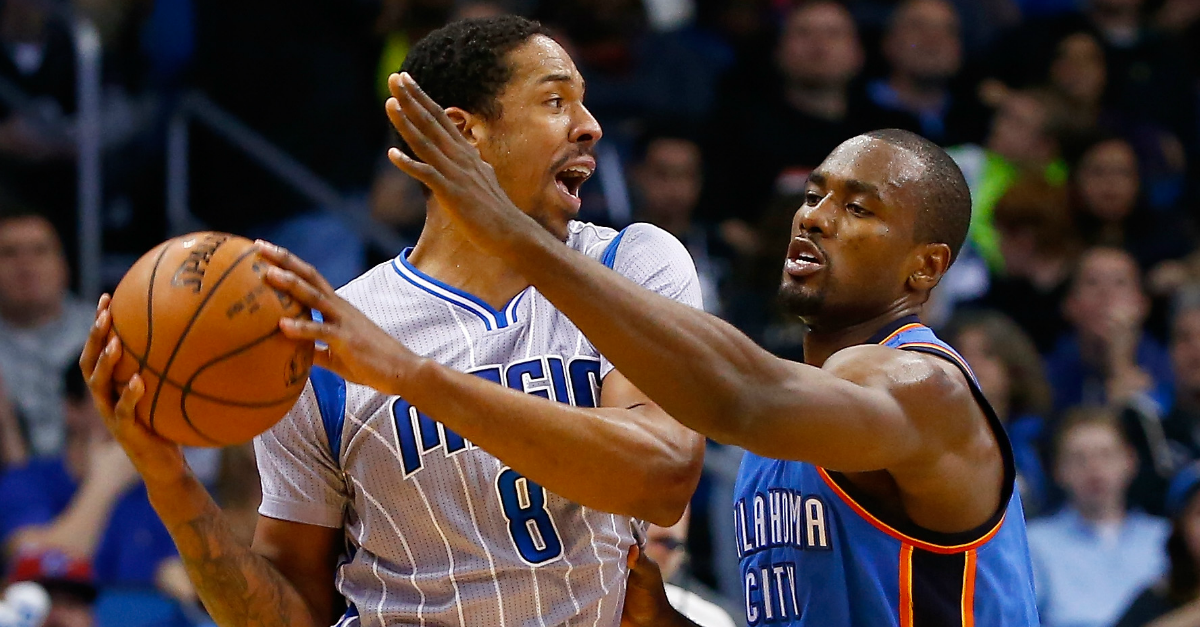 The Orlando Magic and Oklahoma City Thunder have agreed to a trade that will send the Magic's No. 11 pick Domantas Sabonis (Gonzaga) to the Thunder along with one of the team's fan favorites.
RELATED: Kings and Suns make first big trade of the NBA Draft
And this is what the Thunder roster could look like if things stay the way they are right now:
Ibaka averaged 12.6 points, 6.8 rebounds and 1.9 blocks this season while Oladipo averaged 16 points, 1.6 steals, 3.9 assists and 4.8 rebounds per game. The OKC Thunder made off incredibly well with this trade while the Magic look like they got totally fleeced and general manager Rob Hennigan is continuing to infuriate some Magic fans after trading for Brandon Jennings and signing Channing Frye only to trade him to Cleveland and get him a ring this season.