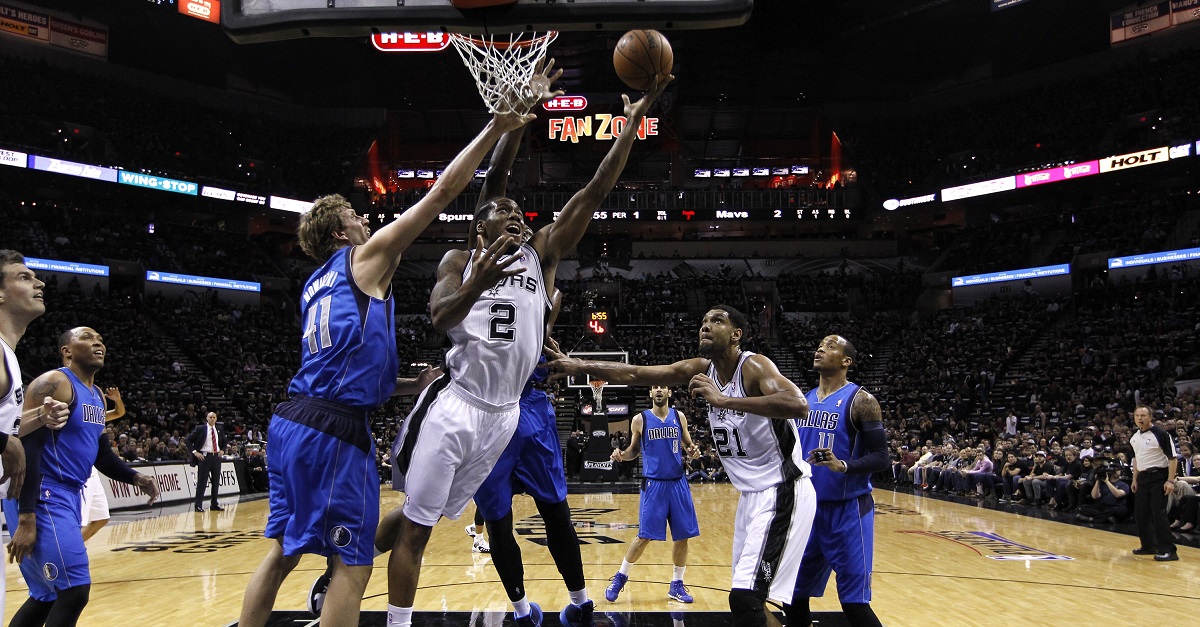 Chris Covatta/Getty Images
SAN ANTONIO, TX - APRIL 20: Kawhi Leonard #2 of the San Antonio Spurs shoots against Dirk Nowitzki #41 of the Dallas Mavericks in Game One of the Western Conference Quarterfinals during the 2014 NBA Playoffs at the AT&T Center on April 20, 2014 in San Antonio, Texas. NOTE TO USER: User expressly acknowledges and agrees that, by downloading and/or using this photograph, user is consenting to the terms and conditions of the Getty Images License Agreement. (Photo by Chris Covatta/Getty Images)
Dirk Nowitzki's future has been up in the air a bit this summer as he has been reportedly mulling retirement after playing in the league for 19 years. However, his immediate future has become clear as the team has reportedly declined their option for him this summer.
While that seems bad it is actually good for both player and team as he will sign another deal according to ESPN's Marc Stein. Stein says that a two-year option is very much in play despite Nowitzki saying he would like to go season-by-season at this point in his career. He is entering his 20th season and will turn 40 this summer so that makes a lot of sense for him as he wouldn't want to overwork his body and possibly make a commitment long-term before his body gives out on him.
This move would give the Mavericks long-term sustainability and flexibility under the salary cap while also keeping them competitive. They can go out and try to attract some middle tier free agents while keeping Nowitzki happy with his pay and play. They just drafted Dennis Smith Jr. who should be a great point guard for them and they have other nice pieces in Dwight Powell, Harrison Barnes and Nerlens Noel who should help make this team better than last season's 33-49 record.
Nowitzki has become the most successful European player to ever play in the league. He's reached 13 All-Star Games, has won a Finals series, won the MVP for that series and was named the MVP of the league once as well. He's made one of the All-NBA teams 12 times in his career and has played his entire career with the Mavericks after getting traded there on Draft day in 1998.