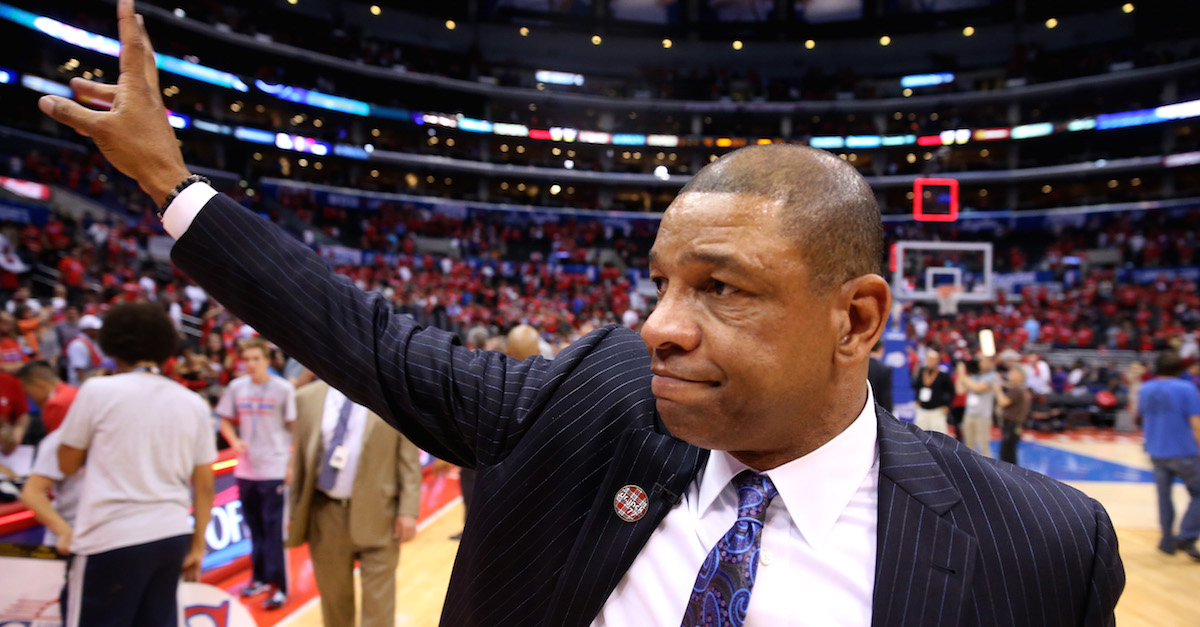 the Oklahoma City Thunder the Los Angeles Clippers in Game Six of the Western Conference Semifinals during the 2014 NBA Playoffs at Staples Center on May 15, 2014 in Los Angeles, California. The Thunder won 10-98 win the series four games to two. NOTE TO USER: User expressly acknowledges and agrees that, by downloading and or using this photograph, User is consenting to the terms and conditions of the Getty Images License Agreement. (Photo by Stephen Dunn/Getty Images)
After beating the San Antonio Spurs in Game 7, it appeared the Los Angeles Clippers were well on their way to the Western Conference Finals. Instead, the team dropped a 3-1 series lead and fell to the Houston Rockets in seven games.
Doc Rivers, who coached the Boston Celtics to one NBA championship in 2008 and another NBA Finals appearance in 2010, felt heartbreak once again and delivered a memorable speech to his Clippers after the loss. If the team can keep its Big 3 together, and upgrade the wing position, the Clippers could be primed for yet another run next season.