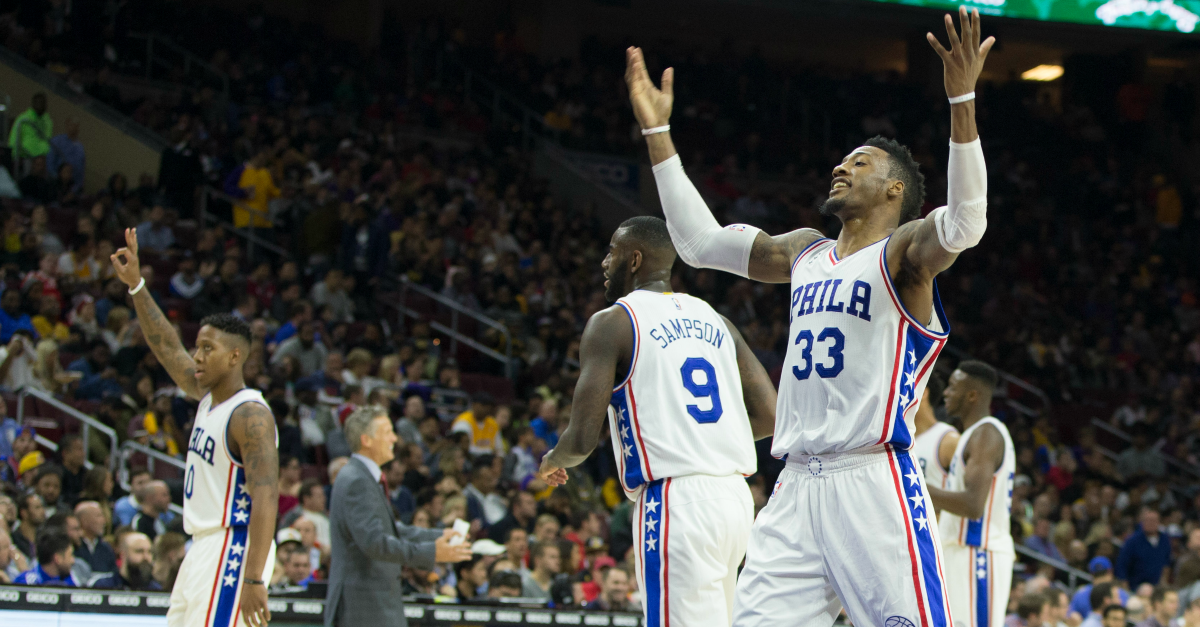 Ever since the 2015-16 college basketball season began everyone has assumed that Ben Simmons would become the first overall pick in this year's NBA Draft. There has been some talk of Brandon Ingram potentially moving up since the Philadelphia 76ers already have too many bigs as it is with Jahlil Okafor, Nerlens Noel, Joel Embiid and a few other young forwards the team is trying to develop.
RELATED: Ben Simmons wins prestigious freshman award
Despite the overwhelming acknowledgement that Simmons is the best prospect in this draft, the 76ers just really shouldn't take another big man and could really use a solid guard that can shoot. There is one guy who is expected to go early that fits that bill exactly. Kentucky's Jamal Murray certainly isn't being overlooked by the 76ers either.
Sixers Vice President of Player Personnel Marc Eversely said Murray is ?certainly going to be one of those kids who is going to be in contention for the number one pick.?
If Murray does end up in Philly he could be teaming up with former Wildcat Nerlens Noel — if he doesn't get traded to the Atlanta Hawks. The NBA Draft is June 23rd at the Barclays Center in Brooklyn on ESPN.
[h/t Kentucky Sports Radio]