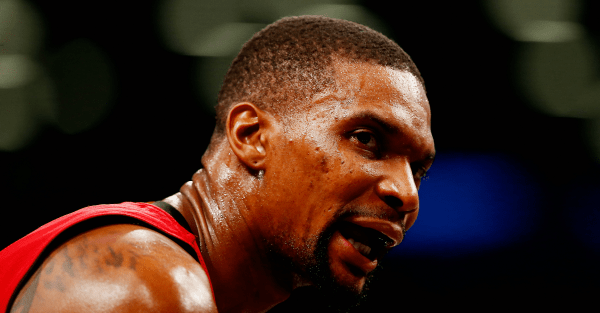 Doug Gottlieb is a former basketball player and now has his own radio show on CBS Sports. He gets paid to dole out his opinion whether you like it or not, but his most recent comments on Chris Bosh's health scare are both disturbing and incredibly insensitive. He pretty much said that a potential Bosh retirement is good for the Heat. Here are his comments in full:
?Barring the idea that he could die from this, obviously [you don?t want that],? Gottlieb said on his radio show Wednesday. ?Kind of a good thing for the future of the Miami Heat. Am I crazy to think that? Remember he signed that ridiculous contract.

?I might be crazy to think this but short-term, awful news for Chris Bosh. Awful news for the Miami Heat. Long-term, this actually might start the house cleaning we all thought they might eventually go through.?
Starting with the 2014-15 season Bosh is getting paid $118 million over five years (so four more years of back loaded salary) so Gottlieb has a point about the contract, but he's basically hoping a man is forced into an early retirement because of a very serious health concern. Not only is he wrong about the contract — he would get paid one way or another, it just wouldn't count against the salary cap — but he fails to realize that the new TV contract for next year will make his contract look like a steal anyway with the cap going up to about $90 million.
Show some heart and compassion, Doug.