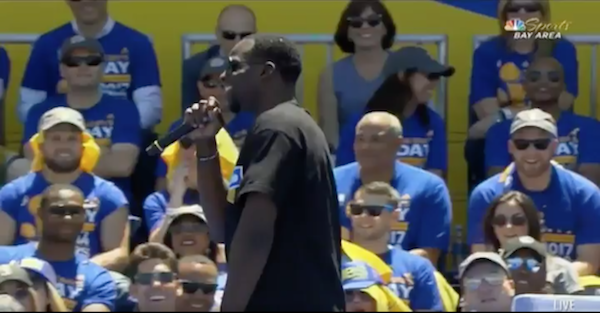 Twitter/Ben Golliver
After the Cleveland Cavaliers lost to the Golden State Warriors in the NBA Finals, LeBron James claimed he had never played on a "superteam."
Related: After LeBron James? ridiculous claim, Kevin Durant has made one equally as ludicrous
Draymond Green had some fun with LeBron's ridiculous comments during the Warriors' championship parade.
"Superteam this, super team that. 'I never played on a superteam,'" Green said. "You started the superteam, bro."
Green has never been shy about trash-talking opponents, and LeBron was asking for that after he made those claims after the Finals.
Never change, Draymond. Never change.