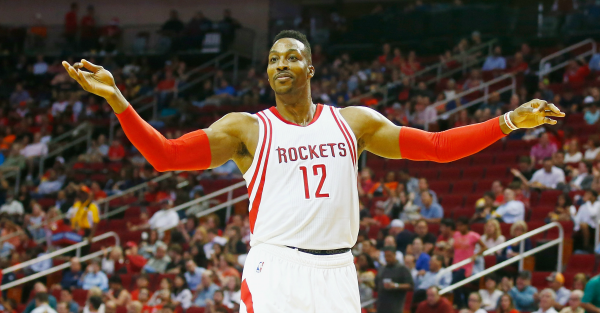 Free agent center Dwight Howard's free agency is officially over. The 11-year veteran, who was considering a variety of teams around the league, signed a three-year, $70.5 million deal with the Atlanta Hawks. Yahoo Sports' Sham Charania of The Vertical first reported the story on Friday evening.
"Howard and his agent, Perry Rogers, finalized the agreement on Friday afternoon in Atlanta. Howard had scheduled meetings on Saturday, but canceled them after coming to terms with Atlanta." Charania's report reads."
Howard, a native of Atlanta, has racked up five All-NBA first-team honors, three Defensive Player of the Year Awards and a trip to the NBA Finals in 2009.
The No. 1 overall pick from the 2004 draft averaged 17.8 points and 12.7 rebounds in his career with the Orlando Magic, Los Angeles Lakers and Houston Rockets.
[H/T: Yahoo Sports/The Vertical]