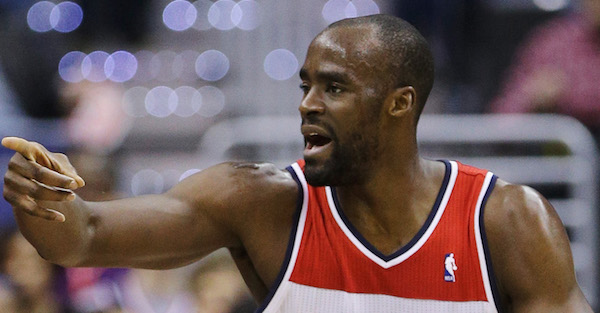 Rob Carr/Getty Images
at Verizon Center on February 27, 2013 in Washington, DC. NOTE TO USER: User expressly acknowledges and agrees that, by downloading and or using this photograph, User is consenting to the terms and conditions of the Getty Images License Agreement.
It has been quite some time since Emeka Okafor played in the NBA but that may be changing in the near future. After being selected as No. 2 overall pick in the 2004 NBA Draft, Okafor enjoyed a productive career with three different franchises and, while he did not necessarily reach stardom, the former UConn star avoided the "bust" label with strong performance.
However, Okafor was forced into essential retirement in 2013 at the age of only 30 and, since then, there hasn't been much in the way of whispers suggesting a comeback. Now, though, Okafor is reportedly nearing a 10-day contract with the New Orleans Pelicans.
It is certainly fun to consider Okafor being close to an NBA court again, especially given that he is 35 years old at this stage. During his nine-year career, Okafor averaged 12.3 points, 9.9 rebounds and 1.7 blocks per game while earning Rookie of the Year honors in 2004-2005 and, while that isn't a reasonable baseline for what he can do now, there is some reason to think he could contribute.
The Pelicans are nearing a playoff push and there is a reasonable scenario in which Emeka Okafor, if healthy, could help in that endeavor. Regardless, this is an easy story to root for and we may see him on the floor soon.