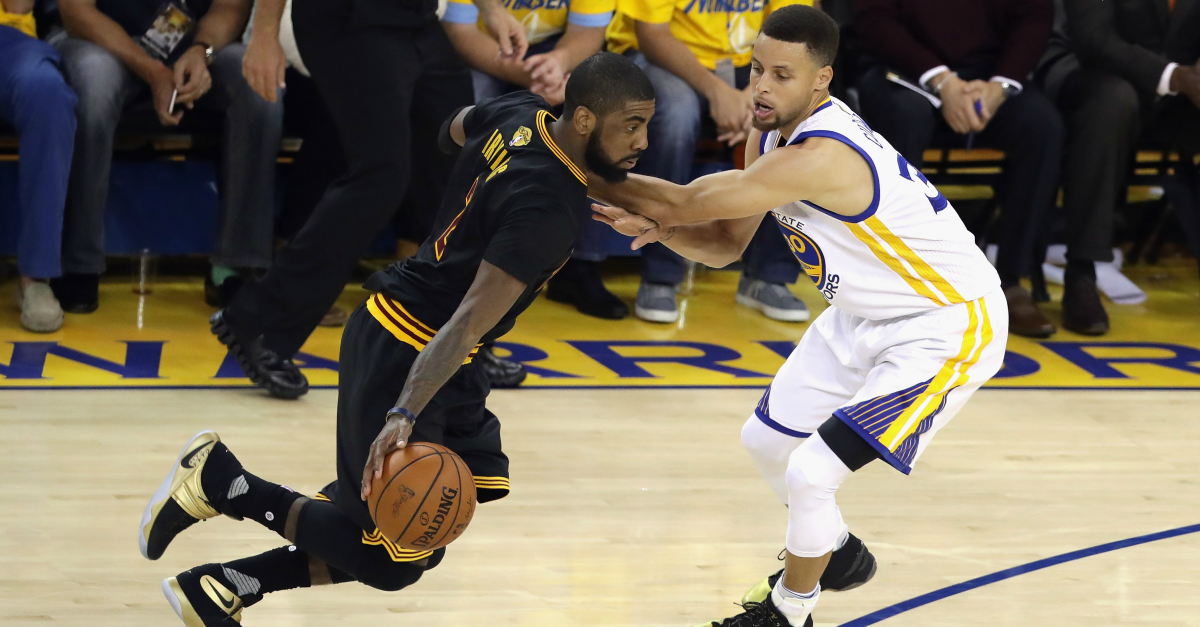 ESPN's Jay Williams had a segment during Thursday night's NBA Draft where he discussed the lite point guards in the NBA. He had guys on his graphic like Damian Lillard, Kyle Lowry, Chris Paul and Kyrie Irving. However, he was missing a very important one. See if you can find the mistake in the picture below:
It might take you a couple squints, but there's a certain two-time MVP missing from this list. That's right, Stephen Curry was somehow not included on this list despite winning the league's MVP award the last two seasons. Simply stunning, Jay Williams.
Just look at some of the guys he has on there instead. Isaiah Thomas over Curry? Kemba Walker over Curry? Jeff Teague over Curry?!?!?! Come on, ESPN.