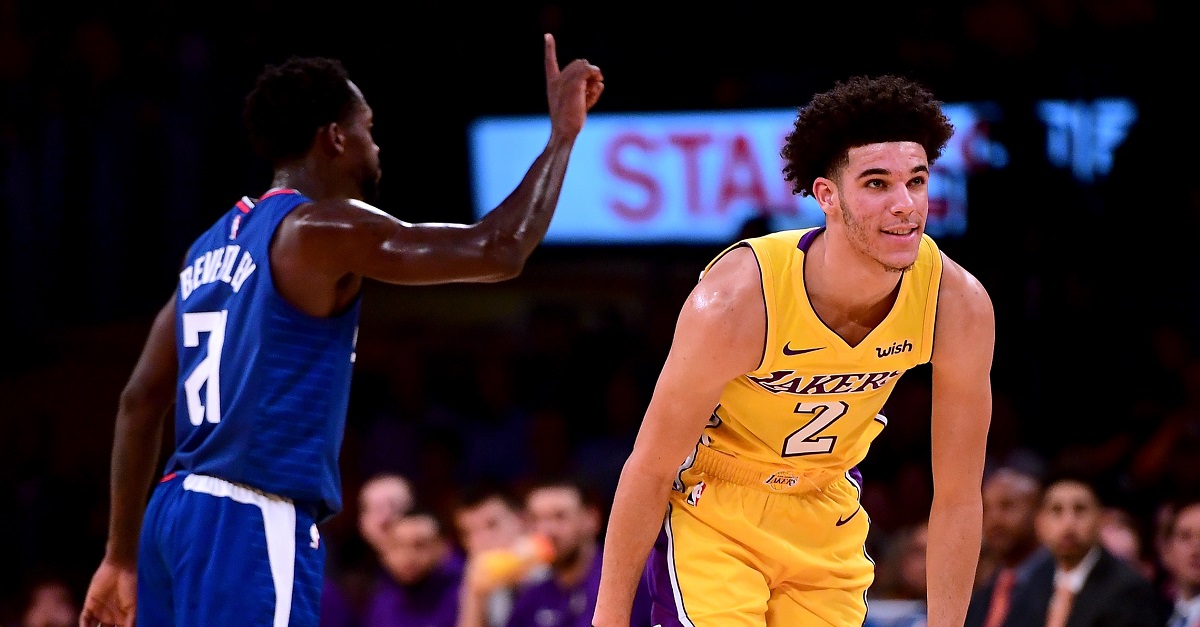 Harry How/Getty Images
LOS ANGELES, CA - OCTOBER 19: Lonzo Ball #2 of the Los Angeles Lakers reacts after he is fouled by Patrick Beverley #21 of the LA Clippers during the first half of the Los Angeles Lakers home opener at Staples Center on October 19, 2017 in Los Angeles, California. (Photo by Harry How/Getty Images)
No. 2 overall pick Lonzo Ball had a very pedestrian debut in the Los Angeles Lakers' regular season opener on Thursday. The rookie finished 1-for-6 from the field with three points, nine rebounds, and four assists in the 108-92 loss to the Clippers, and he was most notably harassed by opposing point guard Patrick Beverley.
The next day, ESPN's First Take was reviewing Ball's debut, and they used the most interesting highlight package for Ball in his debut. Apparently devoid of actual highlights, ESPN just showed Ball making his lone shot on the night from four different angles.
Like seriously? What was up with that?
Considering that the segment was talking about Ball's struggles, why not show some of his lowlights from the game? Hell, even if you are insistent on showing highlights, was there literally nothing else? He had four assists, too, why not show him making the correct pass?
Just another oddity in the ongoing saga of the Ball family.