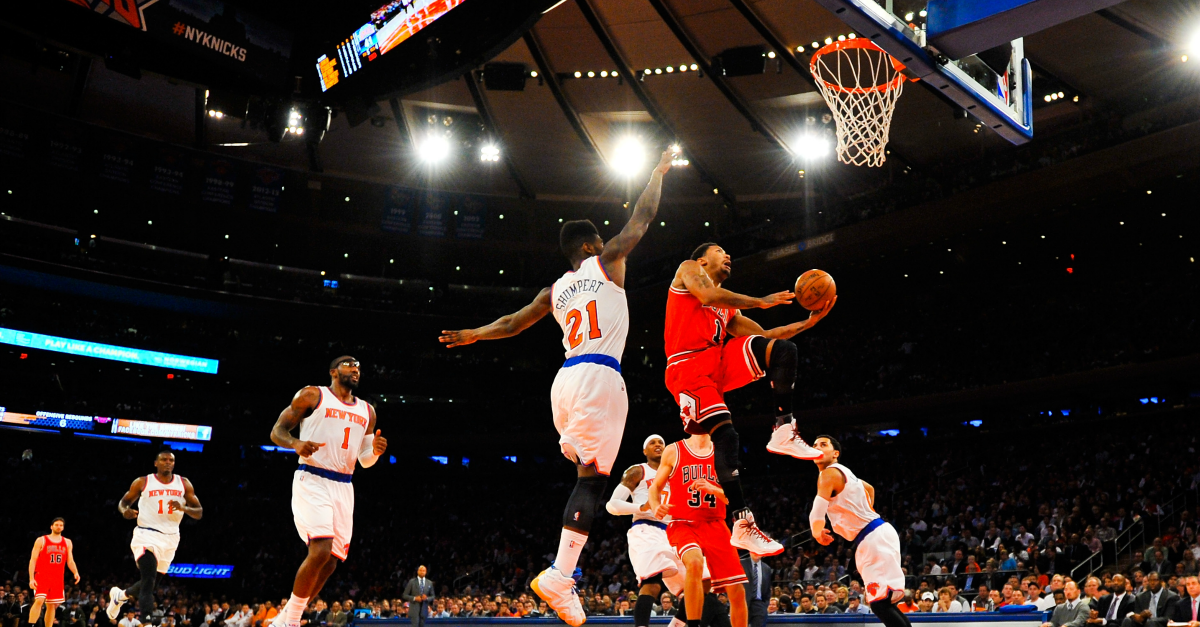 The Chicago Bulls might be headed for a total rebuild with this latest trade. They are sending former NBA MVP Derrick Rose — and one of the most fragile players in the league — to the New York Knicks.
RELATED: D-Rose just can't catch a break
It's a pretty big haul both ways as several assets are getting moved to both teams.
This means that the Knicks will really only have one starting big in Kristaps Porzingis and so their free agency frenzy starts now in hopes of finding a decent center. The Knicks will likely target Pau Gasol and Dwight Howard this offseason, but really could use anyone with a pulse as TNT's David Aldridge puts it.
RELATED: Joakim Noah tells teammates he's done with team
The Knicks may also target New York native and soon-to-be free agent Joakim Noah. He could be the defender the Knicks so desperately need and allow Kristaps to move out and play power forward like he wants to do.
Meanwhile, the Bulls get back a nice point guard in Calderon who can start and a nice backup shooting guard option in Jerian Grant. Robin Lopez can also come and start for them with Noah and Gasol likely headed in different directions this summer. The Bulls are probably the winners of this trade and the Knicks just got weirder, if anything.