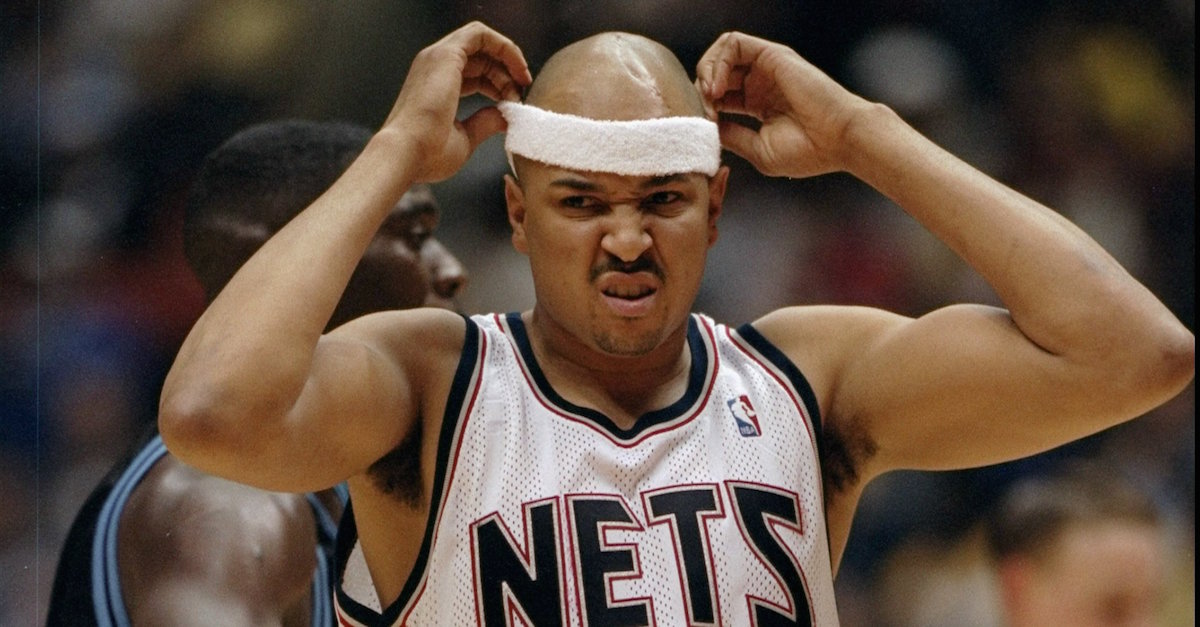 20 Feb 1998: Forward Chris Gatling of the New Jersey Nets looks on during a game against the Cleveland Cavaliers at the Continental Airlines Arena in East Rutherford, New Jersey. The Cavaliers won the game, 109-95. Mandatory Credit: Ezra O. Shaw /Allsp
Former NBAer Chris Gatling spent 11 years in the league, but he's evidently fallen on hard times.
From NBA.com:
"Former NBA All-Star Chris Gatling allegedly ran a massive online fraud scheme using credit cards of people from across the nation, Scottsdale police said Saturday.

Gatling was released from jail after being booked on fraud schemes, aggravated identity theft and forgery, police spokesman Kevin Watts said."
Gatling was arrested after allegedly starting a relationship stemming from an online dating website, which resulted in a fitness studio owner reportedly charging credit card numbers for the former NBAer's "online business."
The charges later came up unauthorized and the victim allegedly lost $90,000 and was forced to close her studio.