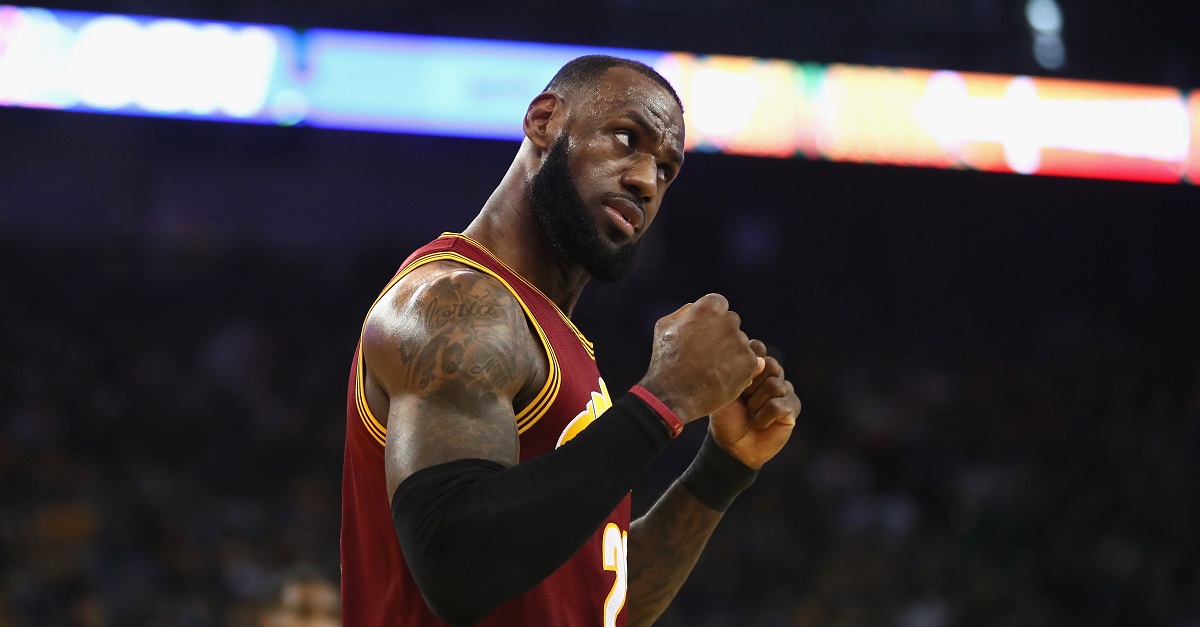 Ezra Shaw/Getty Images
OAKLAND, CA - JANUARY 16: LeBron James #23 of the Cleveland Cavaliers reacts on the court during their game against the Golden State Warriors at ORACLE Arena on January 16, 2017 in Oakland, California. NOTE TO USER: User expressly acknowledges and agrees that, by downloading and or using this photograph, User is consenting to the terms and conditions of the Getty Images License Agreement. (Photo by Ezra Shaw/Getty Images)
LeBron James is finally getting the help he so desperately pleaded for following conversations of the top-heavy Cleveland Cavaliers ahead of the NBA trade deadline.
Alongside former NBA All-Star Deron Williams, former NBA champion Andrew Bogut is reportedly joining the bench in Cleveland as LeBron James and the Cavaliers attempt to slay the Golden State Warriors yet again.
The Cavaliers already traded for Kyle Korver—likely to fill the void left by J.R. Smith after he was injured and now Williams will step in as a scorer and commanding presence off the bench.
"I don't got no time to waste," James said. "I'll be 33 in the winter and I ain't got time to waste. That's what I'm talking about. … When I feel like physically and mentally, me personally, can't compete for a championship no more or I feel like I can't do it, then I won't have this problem. But until that happens, and it don't seem like no time soon…"
Williams has shot 44 percent from the field over his 12-year career, averaging 16 points per game, eight assists and three rebounds.
Bogut will provide help on the glass, averaging eight rebounds per game with the Dallas Mavericks this season. For his career, he averaged 10 points and nearly nine rebounds per game.