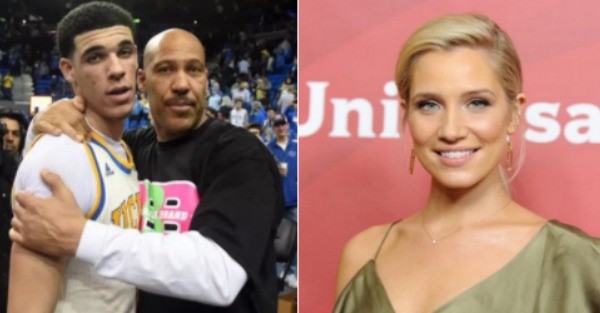 Twitter/Complex
After LaVar Ball and FOX Sports radio personality Kristine Leahy went back-and-forth during Ball's appearance on The Herd with Colin Cowherd, Ball told Leahy to "stay in yo lane over there."
Ball, the boisterous father of projected first round pick Lonzo Ball, had these shirts made for his Big Baller Brand:
Related: After controversial comments, LaVar Ball takes his newest shot back at FOX Sports host
Leahy fired back on Thursday by tweeting out her support of a company called Girls Inc.
Leahy's tweet garnered positive responses on Twitter.
LaVar Ball has been relentless in the marketing of his brand and his son, and he has received countless attention for his antics. Leahy's response was clever and subtle, and hopefully the sales of Girls Inc. are more than the shirt Ball promoted.
(h/t The Spun)