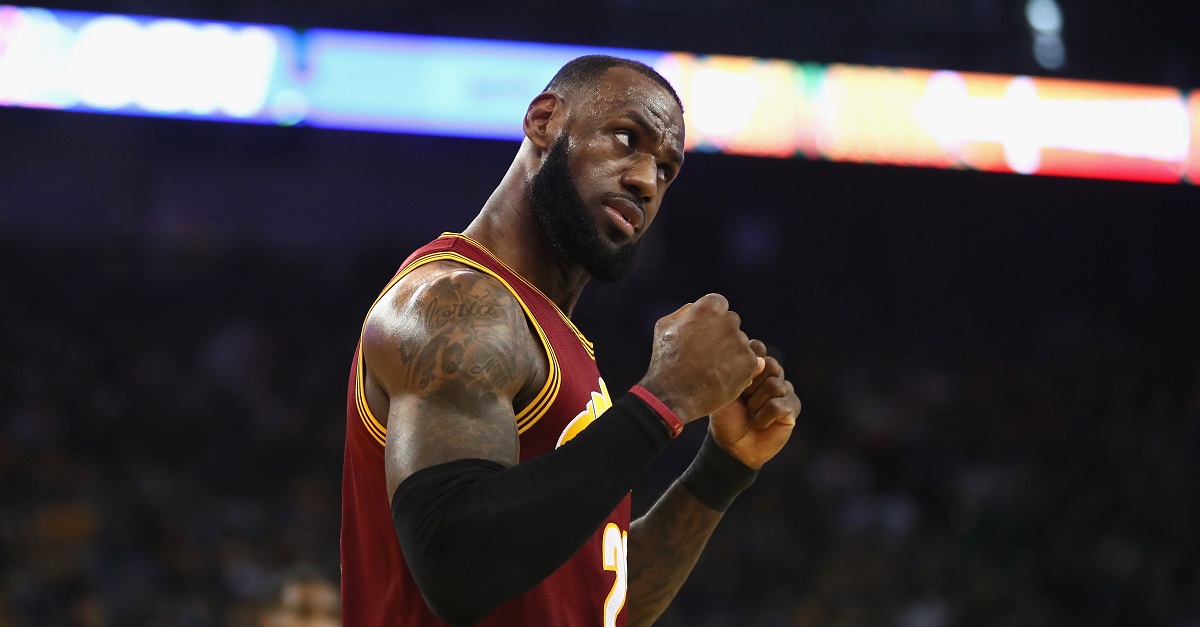 Ezra Shaw/Getty Images
OAKLAND, CA - JANUARY 16: LeBron James #23 of the Cleveland Cavaliers reacts on the court during their game against the Golden State Warriors at ORACLE Arena on January 16, 2017 in Oakland, California. NOTE TO USER: User expressly acknowledges and agrees that, by downloading and or using this photograph, User is consenting to the terms and conditions of the Getty Images License Agreement. (Photo by Ezra Shaw/Getty Images)
The Cleveland Cavaliers have lost five of their last seven games and are sitting on a 30-13 record, which is still best in the East. However, that's not good enough for LeBron James who believes the current roster is not good enough to win a championship and has been lobbying for a shakeup to give the team a playmaker off the bench.
RELATED: LeBron James admits who the greatest coach of all time is, and it's not Phil Jackson
James spoke to a group of reporters after an embarrassing 124-122 loss to the New Orleans Pelicans who were playing without Anthony Davis and he did not sound happy.
"I just hope that we're not satisfied as an organization," James said. "I just hope we're not satisfied. We're not better than last year," he said. "From a personnel standpoint."
Cleveland decided not to re-sign Timofey Mozgov or Matthew Dellavedova while signing Mike Dunleavy (who has been since been traded), waiving Dahntay Jones, drafting point guard Kay Felder and signing Chris Andersen who will miss the rest of the year with an ACL injury.
RELATED: Draymond Green mercilessly mocked LeBron James after his epic flop
James specifically listed Michael Beasley — who's enjoying a renaissance year with the Bucks — and Raymond Felton as players the Cavs could have signed this summer to give them some bodies off the bench and to help get them through the season during tough weeks like this one where they will play five games between Monday night (the 23rd) and going to the next Monday.
James made it clear he wasn't singling out teammates or even the front office, but he is definitely frustrated with the situation.
"I'm not singling out anybody," James said. "I'm not. Yeah, we won [the championship], but f—, you know what, let's see if we can do something."
He also said he doesn't expect Felder or DeAndre Liggins to take on such a big role because of their limited experience in the league and it probably doesn't help that Mo Williams retired before the season started. JR Smith is also sidelined for a couple more months because of a torn ligament in his thumb. It could very well become a longer than expected season for the Cavaliers if they keep playing like they did against the Pelicans.
[h/t ESPN]