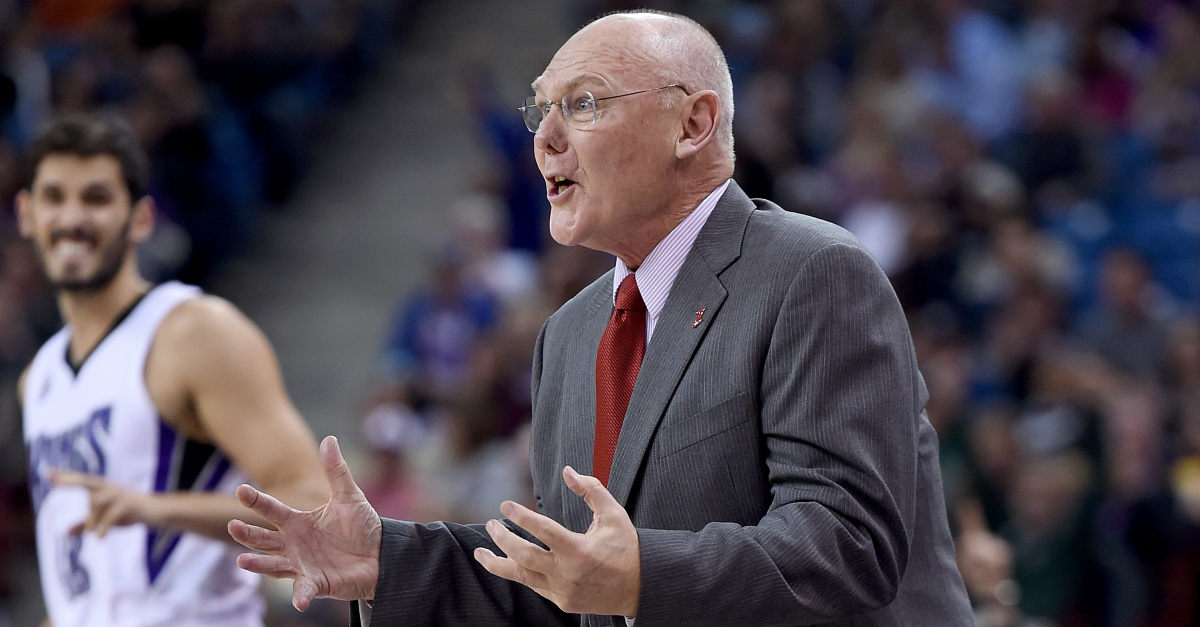 Former Sacramento Kings coach George Karl is opening up about his relationship with the team and DeMarcus Cousins in his first interview since being released from the team. Karl told the Sacramento Bee?s Ailene Voisin that he felt he never had the full support of owner Vivek Ranadive and general manager Vlade Divac.
He specifically mentioned a moment in November when center DeMarcus Cousins went on a tirade against the coach and management pretty much did nothing. From then on he knew that he didn't stand a chance as the coach of this team going forward.
?Vlade was right there. When they supported Cousins instead of me, I felt, ?OK, I?m in the compromise position. Cuz has the power.? They sent that message many times, too many times sent it to the players. And the players wanted someone to stand up to Cuz, and they wanted it to be their coach. But at that point, I realized that you either compromise or you blow it up, and my job was to make us a better basketball team and get to the end of the year.?
Karl also some advice for the team and management for when they inevitably hire their next head coach.
?Whether or not they trade Cuz. They have to empower their coach. They have to let him coach. It takes a few years to build a program. It becomes a culture, an energy force.?
Good luck not screwing it up on this one, Kings.
[h/t SI.com]