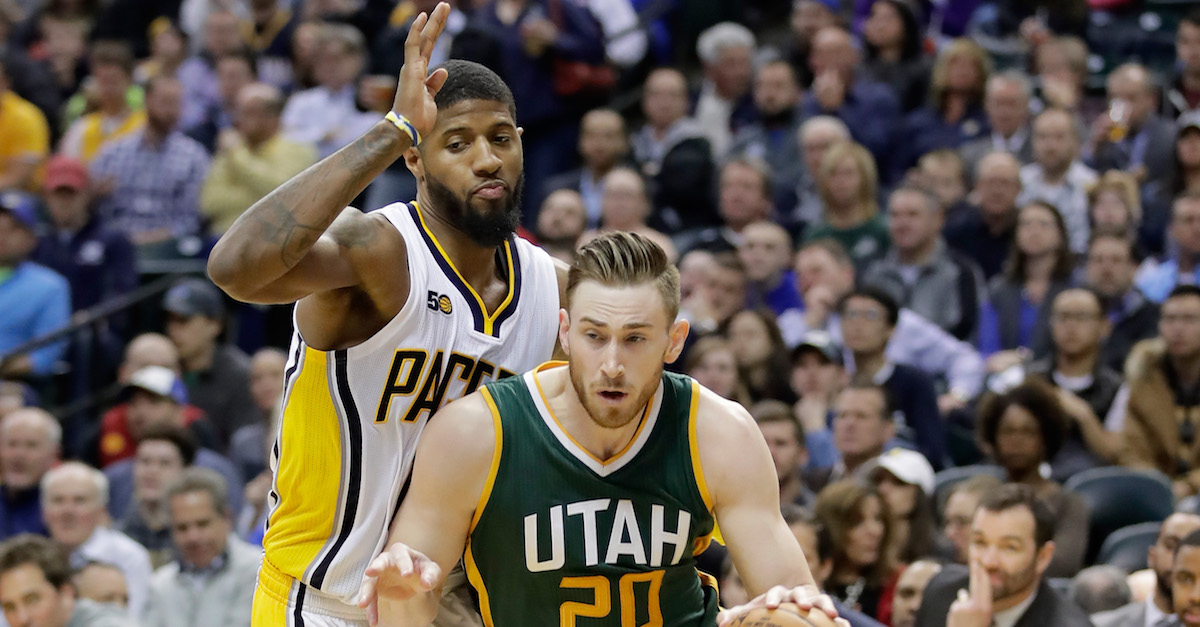 Andy Lyons/Getty Images
INDIANAPOLIS, IN - MARCH 20: Gordon Hayward #20 of the Utah Jazz dribbles the ball against the Indiana Pacers at Bankers Life Fieldhouse on March 20, 2017 in Indianapolis, Indiana. NOTE TO USER: User expressly acknowledges and agrees that, by downloading and or using this photograph, User is consenting to the terms and conditions of the Getty Images License Agreement (Photo by Andy Lyons/Getty Images)
For the second-consecutive summer, the Boston Celtics have landed a marquee free agent, this time in small forward Gordon Hayward.
Hayward, the former No. 9 overall selection, visited the Miami Heat, Celtics and Utah Jazz before making his free agency decision.
According to other reports, Hayward has actually NOT made his decision:
Hayward, who is coming off an All-Star year for the Jazz and made it to the second round of the NBA playoffs shakes up the power in the Eastern Conference by adding a legitimate offensive weapon to a Celtics team lacking one in last year's playoffs if he is to sign. The Cleveland Cavaliers are still certainly the team to beat, but Boston's addition makes things a bit more interesting heading into 2017-18.
The Jazz traded for point guard Ricky Rubio, but the move was possibly not enough to keep Hayward from rejoining his college coach, Brad Stevens in Boston.
He averaged a career-best 21 points and five rebounds per game.