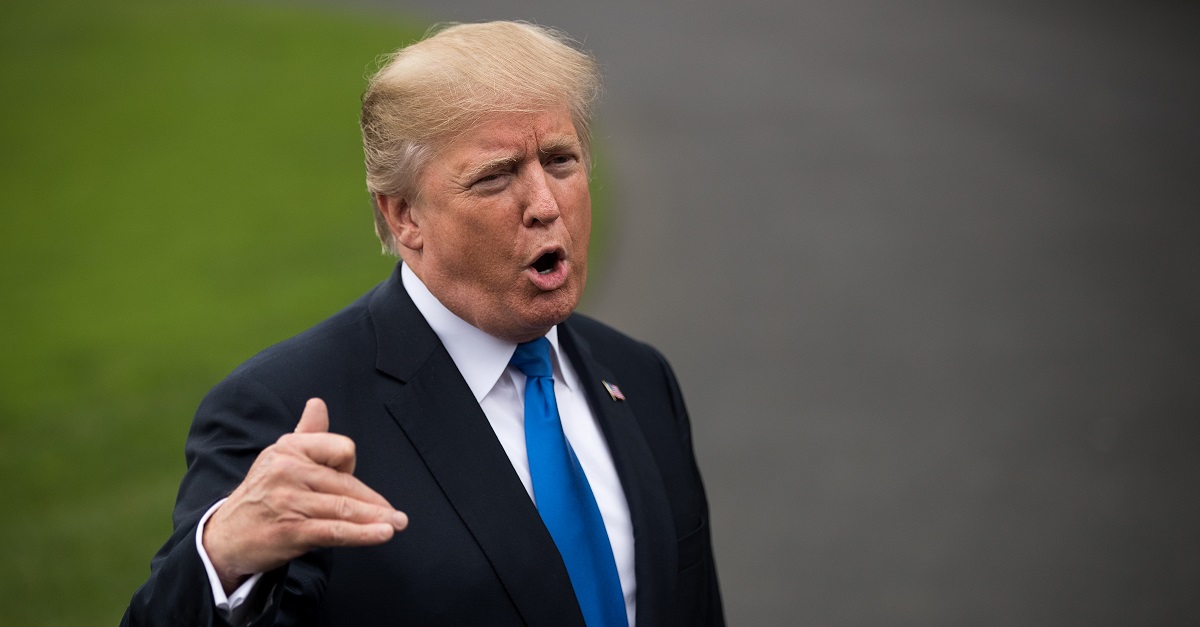 Drew Angerer/Getty Images
WASHINGTON, DC - OCTOBER 13: U.S. President Donald Trump takes questions from reporters, on his way to Marine One on the South Lawn of the White House, October 13, 2017 in Washington, DC. The President and First Lady are making a visit to the U.S. Secret Service training facility in Beltsville, Maryland. (Photo by Drew Angerer/Getty Images)
The NBA season is mere hours away now and while the talk should be about potential Rookie of the Year and MVPs, it has taken another direction. San Antonio Spurs head coach Gregg Popovich has been an outspoken opponent of President Donald Trump ever since he took office and he has taken yet another shot at the president.
Popovich is referencing a speech where the President claimed that his predecessors did not call families of deceased soldiers.
That turned out to be false as Obama's deputy national security adviser came out and said it was an outright lie. Obama's former chief of staff of operations was much more forceful with her words and said that it was "a f***ing lie."
The Spurs open their season Wednesday night against the Minnesota Timberwolves on ESPN with a 9:30 p.m. ET tipoff.
[h/t 247Sports]