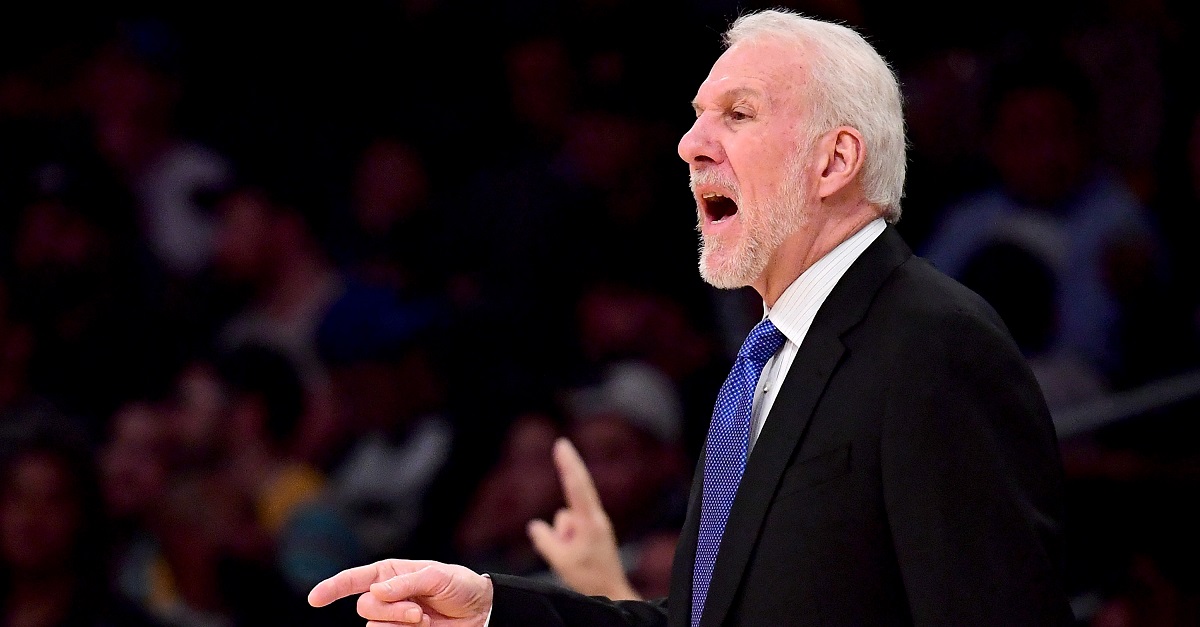 Harry How/Getty Images
LOS ANGELES, CA - JANUARY 11: Gregg Popovich of the San Antonio Spurs talks to his players from the sidelines during the first half against the Los Angeles Lakers at Staples Center on January 11, 2018 in Los Angeles, California. (Photo by Harry How/Getty Images)
Five-time NBA champion coach Gregg Popovich has been one of the most outspoken figures in sports when it comes to social issues and where he stands on them. In the midst of Black History Month, Popovich spoke about where the country stands now and he was quite blunt about it, saying that we still live in a racist country.
Here's all of what he said when asked about why it's important for the league to promote Black History Month.
I think it's pretty obvious. The league is made up of a lot of black guys. To honor that and understand it is pretty simplistic. How would you ignore that? More importantly, we live in a racist country that hasn't figured it out yet. And it's always important to bring attention to it. Even if it angers some people. The point is, you have to keep it in front of everybody's nose so they understand it still hasn't been taken care of. And we still have a lot of work to do.
He didn't hold back here at all and he surely won't in the future. He has been a huge advocate for social change and will likely continue to be going forward.
[h/t SlamOnline]