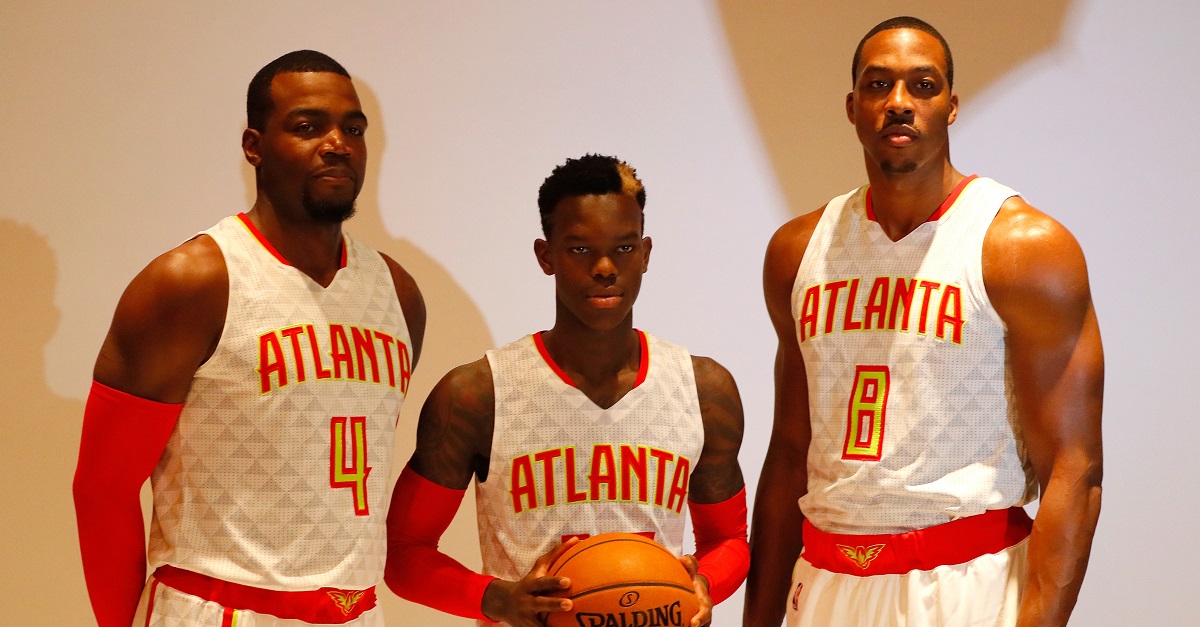 Kevin C. Cox/Getty Images
ATLANTA, GA - SEPTEMBER 26: Paul Millsap #4, Dennis Schroder #17 and Dwight Howard #8 of the Atlanta Hawks pose during media day on September 26, 2016 in Atlanta, Georgia. (Photo by Kevin C. Cox/Getty Images)
The Atlanta Hawks officially started looking to their future when they traded Jeff Teague away to the Indiana Pacers in a big three-team trade. There were several pieces involved, but the bottom line was that Dennis Schroder became the starting point guard of the future for the Hawks.
RELATED: The first major trade before the NBA Draft is here and it involves three teams
Now it seems they are fully committing to Schroder as he is being given a nice extension to become the leader of the team. Here's the deal according to ESPN's Marc Stein:
Schroder averaged 11 points, 4.4 assists, 2.6 rebounds and 0.9 steals per game last season. This year he will have Dwight Howard and Paul Millsap as his bigs, but won't have Al Horford as he's up in Boston now. The Hawks are banking on Schroder to make the jump to become a good starting point guard to lead the team into the future and hopefully the playoffs.