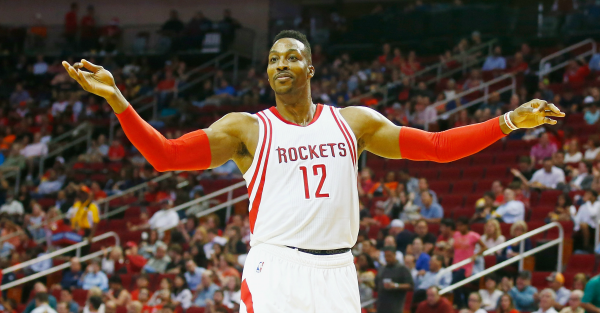 The Houston Rockets were in Atlanta to play the Hawks on Saturday night and there was bound to be some tomfoolery on the part of Rockets center Dwight Howard. He and the Rockets have had a tough year and are struggling after going to the Western Conference Finals last year so they are looking for any sort of advantage they can find in a game.
It seems Howard found one that is not exactly legal. The AJC's Chris Vivlamore is reporting that the Rockets were caught using Stickum when Howard went to check into the game. He grabbed a can with some white tape over it covering up the label and made the mistake of grabbing the basketball after a Paul Millsap free throw. Millsap noticed the foreign substance on the ball and let referee Monty McCutchen know about it.
McCutchen handed out warnings to both benches and as he was making way to the Rocket bench, coach J.B. Bickerstaff slid in front of the can, still at the scorer?s table. McCutchen noted he knew what Bickerstaff was hiding. A Rocket staff member took the can off the scorer's table after that.