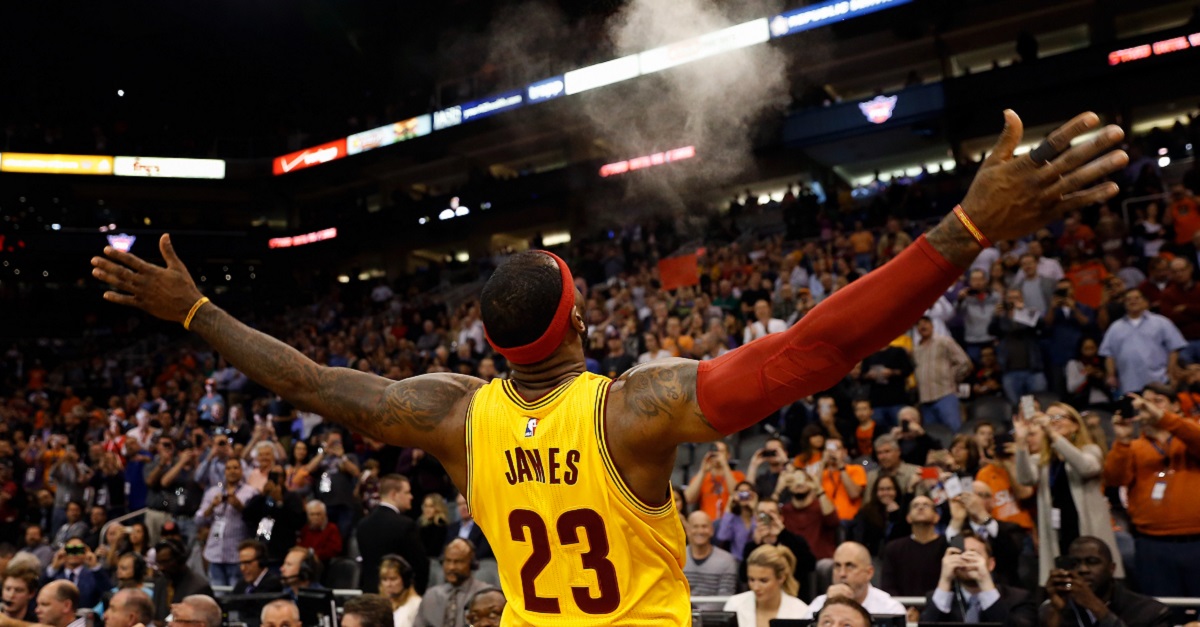 Christian Petersen/Getty Images
PHOENIX, AZ - JANUARY 13: LeBron James #23 of the Cleveland Cavaliers throws powder into the air before the start of the NBA game against the Phoenix Suns at US Airways Center on January 13, 2015 in Phoenix, Arizona. NOTE TO USER: User expressly acknowledges and agrees that, by downloading and or using this photograph, User is consenting to the terms and conditions of the Getty Images License Agreement. (Photo by Christian Petersen/Getty Images)
He probably didn't know it at the time, but when Cavaliers head coach Tyronn Lue ripped into LeBron James multiple times during Game 7 of the NBA Finals, he was doing the team and the entire city of Cleveland a colossal favor.
Lue's tongue-lashings would end up turning James into that otherworldly player we saw raise his game to unmatched levels that night, and bring home the franchise's first NBA championship.
In a recent Sports Illustrated article, Lue talked about the exchanges—one during a timeout right before the end of the first half, the other during halftime.
"Stop being so passive!" Lue recalled shouting at James during the timeout. "Stop turning the ball over! And guard Draymond!"
Then at the half, with the Cavs trailing Golden State 49-42, Lue went after LeBron again.
"Bron was mad, pissed off at me," Lue said. "Then when we went into the locker room at halftime I told him the same thing in front of all the guys. He was mad and pissed off again."
RELATED: ESPN analyst calls out LeBron James for the dumbest reason ever
Lue's strategy was brilliant. He remembered being told by Doc Rivers in Boston that the worst possible thing going into a Game 7 is for the best player on the court to be on the opposing team. Lue knew that player was James, and if he could get him to play like it, there was no way the Cavs could lose.
The rest, as they say, is history.